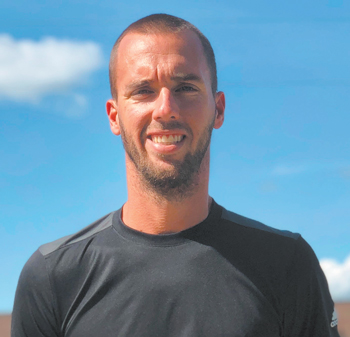 Jonathan Wood got a nice present as he took over the Pine Forest tennis team as head coach this year.
His returning squad includes Kelcie Farmer, who was the Patriot Athletic Conference tennis player of the year last season and winner of the 4-A half of the league's singles title.
Wood is in his first year coaching tennis, but it hasn't taken him long to be impressed with Farmer's tenacity and work ethic.
"I know she gets a lot of private lessons,'' he said. "She gets to travel around and see a lot of pro events. She learns from what she watches.''
Wood called Farmer a dynamic and powerful player in her ground game and with her strokes. "She's an all-around great player and great teacher to the other girls,'' he said.
As returning conference player of the year, expectations are obviously high for Farmer, but Wood said she's not burdened by the pressure of dealing with that.
"She knows her abilities and skills,'' he said. "I think it's just a pressure she's naturally born to conquer no matter what. I don't think it's a pressure to her. She hasn't dropped a game yet.''
Wood said the key this season is for Farmer to focus on what she needs to bring to the court to help her teammates. "She's our No. 1 for the fourth year in a row,'' Wood said. "She can't get too ahead of herself, just keep a humble mind and continue to live off the skills she's been able to produce over the last three years.''
Farmer feels she's grown into a leadership role on the Pine Forest team and can help her teammates out.
She feels her serve has gotten stronger over the last few years but is still a work in progress.
"I'm making sure I'm getting more first serves in play,'' she said. "That's what starts your points. Without a good serve, it's kind of hard to get into groundstrokes and volleys. Everything starts with the serve.''
Farmer thinks the Trojan team is in a rebuilding year as many players from last season either graduated or are attending school elsewhere.
"We look at each game as if it's going to be a state championship,'' she said. "We're going to try our hardest and have fun at the end of the day.''
Pictured from top to bottom: Jonathan Wood, Kelcie Farmer