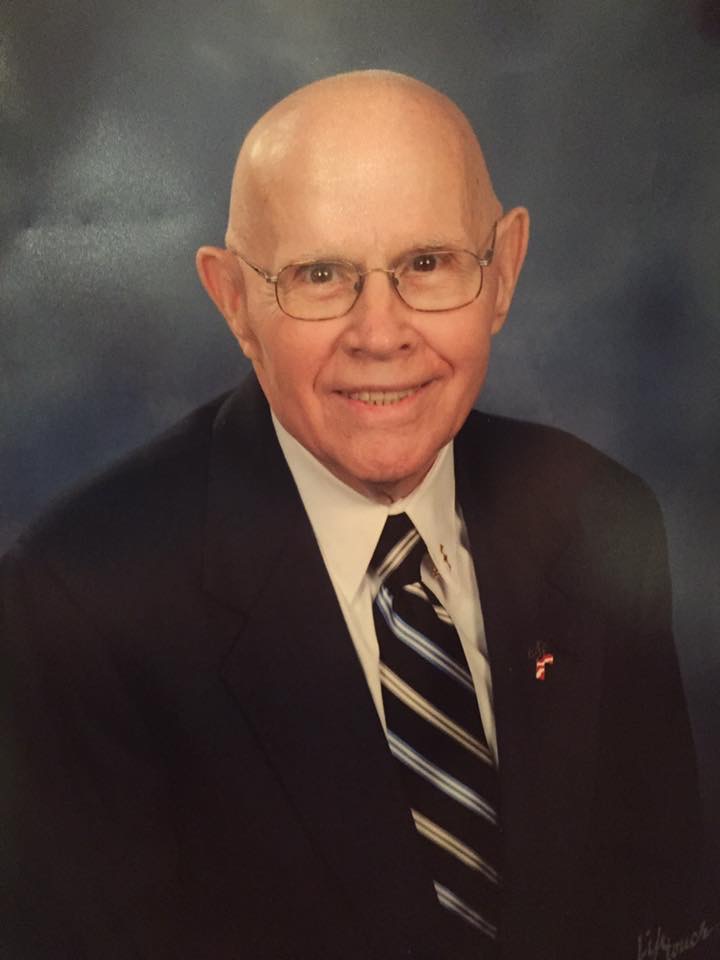 Forgive me for a personal indulgence today, but it's a milestone moment in the life of someone extremely special to me.
I'd like to take a few moments to wish a happy 90th birthday to my father, the Rev. Earl Vaughan Sr. There is not enough space in all the databanks everywhere to thank him for everything he's done for me through the years.
The United States Army brought him to Fort Bragg from his native Missouri. During his Army days he met and eventually married my mother, the late Peggy Blount Vaughan, a hometown Fayetteville girl. I joined the party in 1954 and nine years later dad decided to enter the ministry. He earned his ministerial credentials at Columbia Theological Seminary in Decatur, Georgia. We returned to North Carolina where he served pastorates in Bryson City, Cleveland, Leland and Warsaw before retiring and moving back to Fayetteville with mom.
He's still preaching every so often and loves finding bargains, interacting with people and doing the Lord's work.
Thank you dad for being there for me everyday I've been on this earth. Have a super birthday.
The record: 23-7
I survived Friday the 13th with a 5-2 record, which is far better than it could have been given the difficulty of the predictions. The season total is 23-7, 76.7 percent.
Cape Fear at Terry Sanford - The Battle of the Blues is a big Patriot Athletic Conference matchup for both teams. I'm worried about Cape Fear being a little rusty. The Colts are coming off an open date and have only played two games this year since their opener with Clinton was canceled by the weather.
But Terry Sanford lost to Jack Britt and had a tough time with E.E. Smith after an open date the previous Friday.
This will be the first "home" game for the Bulldogs as they move to their temporary headquarters at Reid Ross Classical High School's John Daskal Stadium. I'll be interested to see just how homey things are for the team and its fans.
Cape Fear 21, Terry Sanford 20.
South View at Douglas Byrd - The Eagles got a big win against Westover last week but they will face a stiff test from the versatile South View offense Friday night.
South View 28, Douglas Byrd 14.
E.E. Smith at Overhills - The Golden Bulls came close against Terry Sanford last week but weren't able to seal the win.
I'm worried about an emotional letdown against Overhills this week after getting up for a big rival like the Bulldogs.
Overhills 22, E.E. Smith 17.
Pine Forest at Gray's Creek - The big concern here is which Pine Forest team is going to show up. The Trojans have been a little inconsistent early in the season and defense has been a problem. Gray's Creek is much improved, but I think the Bears will have a tough time containing Pine Forest's offense.
Pine Forest 24, Gray's Creek 18.
Goldsboro at Westover - Here's hoping home field will give Westover enough of a boost to get its first win of the season.
Westover 22, Goldsboro 20.
Jack Britt at New Hanover - Call me crazy, but after three weeks Brian Randolph had me drinking that purple Jack Britt Kool-Aid. I think the Buccaneers are for real and they've got a chance to make a statement Friday against a solid New Hanover team.
Jack Britt 28, New Hanover 27.
Open date: Seventy-First.
Other games: Fayetteville Christian 14, Rocky Mount Academy 12; Trinity Christian 21, Metrolina Christian 14.