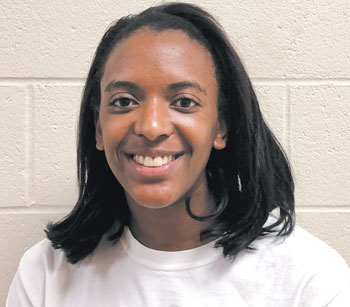 To say the Gray's Creek Bears have dominated volleyball play in the Patriot Athletic Conference this season is an understatement.

Through games of Tuesday, Oct. 15, the Bears are 21-0 overall, 16-0 in the league, and have already clinched the regular-season title. To date, they've lost just three sets.

Regardless of how they fare in the conference tournament, they are assured the No. 1 berth from the league in the upcoming state tournament.

Early projections by WRAL-TV's High School OT have the Bears as the No. 2 seed in the Eastern bracket, although official state tournament pairings won't be out until all conference tournament play is over.

Head coach Jalesty Washington clearly isn't surprised the Bears have done this well coming off a 17-5 record last year that saw them finish one game back of Cape Fear in the Patriot Athletic Conference standings.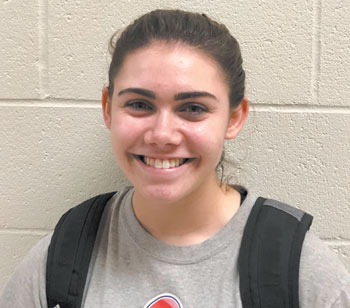 "I feel like they are mentally stronger this year,'' she said. "I only lost two seniors last year and they want it more than anybody this year.''

Washington thinks the key to success in volleyball is to have a strong defense, a smart setter and a solid front row to put the ball away. She also believes in keeping the ball moving and controlling the game.

She credits much of the team's success this season to her senior captains, Hailey Pait and Summer Powell. Pait plays the libero position while Powell is a defensive specialist.

"Hailey is focused on passing and keeping the team straight,'' Washington said. "She tries to keep them together. She's a mature leader.''

Washington calls Powell the glue on the team. "She's the goofy one who keeps everybody laughing,'' Washington said. "She'll call you out and let you know you did something wrong and she'll let you know if you did something right. She's the vocal leader.''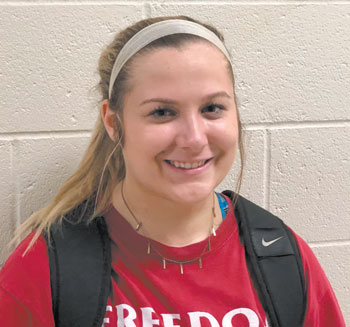 The one thing Washington can't control is the quality of competition Gray's Creek faced during the regular season. Washington thinks her team has gotten good tests from teams like Union Pines, Scotland and Harnett Central along with conference rivals Terry Sanford and Cape Fear.

"I always tell the girls, we haven't lost yet so there's no need to start now,'' Washington said.

Pait and Powell are also anxious for a rematch with Conley.

"I think we run everything faster and we have better energy,'' Pait said. "We don't get down as much. Even when we are down we come back, and it's a lot more fun this year.''

Powell said the Bears know how good they are this year and are anxious to make a much deeper run in the state playoffs.

"I feel like we have a better chance,'' she said. "We have more drive this year. The farther we get in the playoffs, the better we'll play. We'll want it more because we'll be so close.''
Pictured from top to bottom: Jalesty Washington, Hailey Pait, Summer Powell