Coming off a 26-4 season that included a deep run in the state 4-A basketball tournament, Seventy-First boys coach David Simmons knows he's got a tough act to follow as the 2019-20 season begins this week.

"It was a bittersweet end in Raleigh last year,'' he said, referring to Seventy-First's advance to the fourth round of the state playoffs with an 80-71 loss to top East seed and perennial power Raleigh Millbrook.

Two of the top players from last year's squad graduated, Brion McLaurin and Xzavier Howard.

McLaurin was a two-year starter who led the team in both scoring and rebounding both years.

Howard came on strong at the end of the season.

But Simmons is optimistic about a crop of young frontcourt players arriving who he hopes will quickly mesh with some experienced backcourt players returning.

The key cog in the Falcon program this year appears to be 6-foot senior swingman Alvin Freeman, along with point guard Quiones Clayton. "Alvin is going to be a senior leader along with Quiones,'' Simmons said. Clayton is the leading returner in assists with 2.0 per game.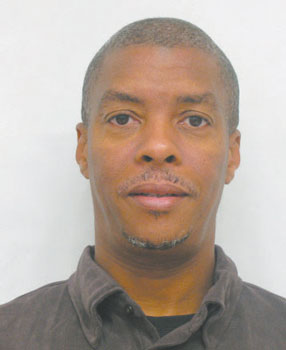 "Both those guys are going to help get our young frontcourt up to date,'' Simmons said.

Two freshmen and a sophomore give the Falcons solid height in the low post.

Freshman Derrick Green, who stands 6-feet-7 and weights 275 pounds, is slated to occupy the post position.

He'll be joined down low by 6-foot-7, 290-pound sophomore Kaleb Siler and 6-foot-5, 190-pound freshman Cameron Shelton.

Green is the most promising of the trio and has already gotten some college interest Simmons said.

Another promising player in the backcourt who is returning to the Falcon roster following a knee injury two years ago is 5-foot-11, 170 pound senior Isaiah Oratokhai.

"He played as a ninth grader,'' Simmons said.

Looking at the whole county, Simmons thinks Seventy-First will be like many other teams this season as local basketball has hit a cycle where a new crop of players is arriving at multiple schools.

"You want to have some veterans,'' Simmons said. "I'm hoping and praying our backcourt and their leadership will help our young guys. If the young guys follow the leadership of Alvin and the rest of the seniors we should be okay.''
Freeman said he and fellow senior Clayton both enter the season hungry after failing to reach the state 4-A championship game last season.

He agrees with Simmons that rapid development of the big but young frontcourt will be key for the Falcons.

"I want to be a vocal leader on and off the court,'' he said, "make some shots and get my team more involved.''

With all that size down low, Freeman thinks the Falcons will take a different approach on offense this season.

"Last year we were fast-paced,'' Freeman said. "This year we'll grind it out on defense, grind it out on rebounds and pound it inside.''

Freeman expects the Falcons will find some challenges again within the Sandhills Athletic Conference.

"Richmond Senior has a couple of good players they're waiting on to come out from football,'' he said. "Jack Britt has a good team and Pinecrest has the same guards.
"It will probably be the same kind of conference. I think we just need to try to feed the paint and make some more shots.''
Pictured from top to bottom: Alvin Freeman, David Simmons