Paige Cameron

Cape Fear • Tennis• Senior

Cameron has a grade point average of 4.63. She is active in the Harvard Model Congress, Health Occupations Students of America, the Science Olympiad and the Environmental Club. She is a volunteer at the hospital, pet daycare, the Cape Fear Botanical Garden and at the Cape Fear tennis camp.
Toni Blackwell

Cape Fear• Golf/softball• Senior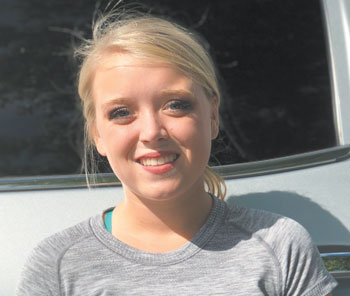 Blackwell has a 4.57 grade point average. She finished third in this year's North Carolina High School Athletic Association 3-A golf tournament. She's active in the Student Government Association, Fayetteville Technical Community College High School Connections and the school mentor program. She's a member of the National Honor Society and a graduation marshal. She's also active in her church.