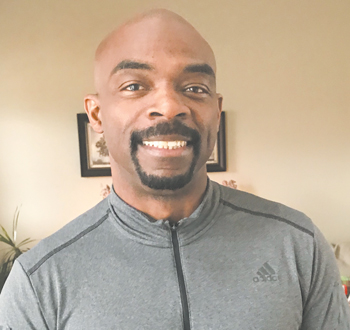 Westover High School's Traymond Willis-Shaw has been named to the North Carolina roster for this year's Carolinas Classic All-Star basketball game.

The contest pits the top senior basketball players from North Carolina and South Carolina. It will be played at John T. Hoggard High School in Wilmington on Saturday, March 28.

Willis-Shaw, a 6-foot-6 wing player for the Wolverines, is a major reason the team rolled to the Patriot Athletic Conference regular-season title and carried a 24-0 record into the opening round of last week's conference tournament.


Westover head coach George Stackhouse said Willis-Shaw has been with the Wolverine basketball program since his freshman year at the school.
He began to occupy a central role on the team after another Wolverine who played in the Carolina Classic, Damani Applewhite, graduated. Applewhite is currently a senior on the basketball team at South Carolina State.

Through Feb. 17, Willis-Shaw averaged 13.6 points and 6.1 rebounds per game for Westover. He's made 13 3-point baskets and is hitting 71% of his free throws.
Stackhouse said Willis-Shaw is a major contributor for the Wolverines on the defensive end of the floor.

"When he's active, our defense is so much better,'' Stackhouse said. "He's a very good finisher in transition. Our crowd gets going when he throws down a slam or two. It does a lot as far as giving our guys energy and our crowd energy as well.''

Willis-Shaw said he's looking forward to playing in the game and hoping it will increase the looks he's been getting from colleges. So far he's had interest from such schools as South Carolina State, Queens, Radford, Mount Olive, UNC-Greensboro, North Carolina Central and Lincoln Memorial.

"I want to stay closer to home,'' Willis-Shaw said of his pending college choice. "My parents want to make some games.''

Stackhouse said having Willis-Shaw picked for the all-star team give the school a lot of positive publicity. "Traymond goes out and represents himself and the school well,'' Stackhouse said.

As far as Westover's season is concerned, Stackhouse said neither he nor the team is focusing on the unbeaten record and don't see it as a distraction as they prepare for the conference tournament and state playoffs to follow.

"We've been focusing on each day at practice, trying to get better,'' Stackhouse said. "We try not to look at any game as a big game. All of them are important.''
Stackhouse thinks the regular season has prepared Westover well for the games ahead.

"We played some tough non-conference teams,'' he said. "I think we play in one of the toughest conferences, just having to go through that conference and see different styles.

"If we continue to win, we'll have a lot of home games and hopefully it will give us an advantage.''

Willis-Shaw said the Wolverines have made it where they are with teamwork. "We help each other with everything,'' he said. "We play together as a team. We get the work done by everybody playing their role and playing hard.''

He hopes to do the same in the all-star game. "I just want to play hard, get rebounds and finish in the paint,'' he said.