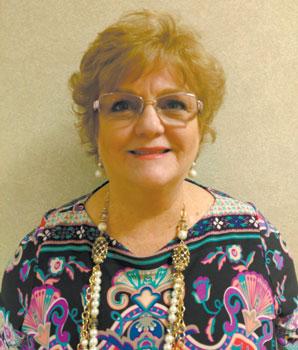 There's far more to being an elected official in the town of Hope Mills than kissing babies and showing up for the occasional meeting.
Residents of the town can get a first-hand taste of what governing is all about by attending the Citizens Academy training sessions the town offers to become a Hope Mills Ambassador. It's especially beneficial for anyone with political aspirations or those thinking about serving the town in any number of volunteer capacities.
Deborah Holland, interim town clerk, said the academy was started last April and has been wellreceived. A number of current elected officials have gone through the training, including Mayor Jackie Warner, Mayor Pro Tem Mike Mitchell and town commissioners Meg Larson, Jessie Bellflowers and Pat Edwards.
"One of the most amazing things that surprised all of us was how interested our citizens were in how our actual operations run,'' Holland said. "It gives them a small sampling of what department operations are like and gives them an appreciation of what we do for the town. It helps us get a better insight from the residents' side of what they need from the town. It's kind of a win-win.''
Much of the training is interactive, Holland said. For example, participants get to put together a mock town budget or a mock agenda for a meeting of the board of commissioners. Those attending the class also get a closer look at departments like fire, police, finance and even storm water.
There's even a session with parks and recreation where people can experience trying out for an athletic team. "No one is required to do that,'' Holland said. "It's all in fun.''
Anyone who has interest in serving on the town's various volunteer committees is encouraged to go through the academy, Holland said. "The more understanding they have of what it takes to get things done, the better they can take that knowledge and request certain events and projects get done.''
Both the application for the academy and the current syllabus is available on the town website at www.townofhopemills.com.
The class is limited to 15 applicants, and the next one begins April 3 with classes running weekly on a variety of topics until May 24. Graduation will be held Monday, June 4, at the monthly meeting of the commissioners at town hall.
For further information, visit the website or contact Holland at 910-426-4113.
Photo: Debbie Holland, interim town clerk