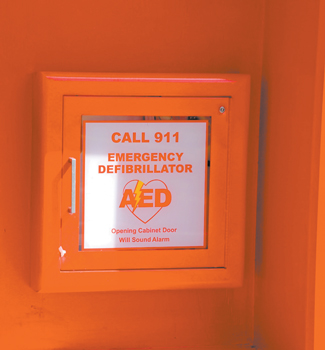 For the first time, the town of Hope Mills is offering CPR training to two groups of people who can really benefit from it, babysitters and new parents of small children and infants.
Kasey Ivey of the Parks and Recreation Department said the idea was presented to her by Jamie Krusinski, a registered nurse and certified CPR instructor.
In addition to basic CPR training, topics including clearing obstructed airways and working with AEDs will be covered.
"There are a lot of similar things, but some are just geared toward the two different groups of people,'' Ivey said.
Ivey said Krusinski will bring an AED to the training sessions to show both the babysitters and the parents how it works and how to operate it.
An important part of the AED training is to teach everyone, especially the younger people, not to be afraid of the AED and to understand it can save a person's life.
Ivey said the entire program was designed by Krusinski. Each class will be limited to a maximum of nine participants. Each class is self-contained, not a series, so you only have to go to one to get the full effect of the training.
"It's the first time we are trying this so we will see how it goes,'' Ivey said.
She added it's important for the town to offer this kind of training. "It's a life skill,'' she said. "It can be used in so many different settings. It's an important thing to help strengthen the community with lifelong learning.''
Ivey said she's been certified in CPR since 2006. "To have that basic knowledge and skill set between the time an incident occurs and before emergency personnel get there is critical time when you could save someone's life, if you have the knowledge and skill,'' she said.
All those completing one of the programs will get a two-year certificate in CPR through the American Heart Association. They will have to repeat the training once the certificate expires to be certified again.
A minimum of two people must sign up for a class to be held.
For the new parent class the cost is $65 per person or $60 each if both parents or guardians attend. The cost for the babysitter class is $75 per person. There is an age limit of 11 and up for the baby sitter class.
The babysitter classes will all be on Saturdays, Oct. 12, Oct. 19, Nov. 2 and Nov. 9 from 1-4 p.m. each day.
New parent classes are the same days with hours from 9:30 a.m. until 12:30 p.m.
For questions contact Ivey at Hope Mills Parks and Recreation, 910-426-4109.