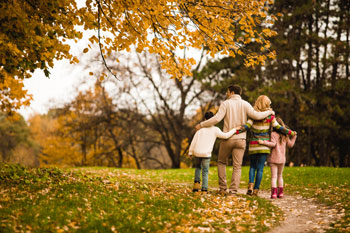 Ole Mill Days, the annual Hope Mills community festival that celebrates the town's rich history as a mill village with a wide variety of family-related activities, returns at the slightly earlier date this fall of Saturday, Oct. 5.
Meghan Freeman, assistant director of programs and events for the Hope Mills Parks and Recreation Department, said the change in the date was made to avoid a conflict with Fayetteville's annual Dogwood Festival.
"Historically it's been toward the end of October,'' Freeman said of Ole Mill Days. "We looked at the calendars for surrounding areas and it didn't seem like there were any big, big events that would be a conflict.''
Freeman said the event is a way for families to enjoy the community and see the assortment of family-related activities the town has to offer that day.
"There are a lot of activities for the kids as well as vendors and food trucks,'' she said.
Hours for most activities at Ole Mill Days will be from noon until 6:30 p.m. Interactive events for the children will be from noon until 4 p.m.
One new feature of the event will be a 105-foot inflatable zipline. There will also be a bungee trampoline.
The traditional petting zoo will also be featured. Provided by It's A Zoo Life, the zoo typically includes a lemur, an alpaca, a kangaroo, a mini-horse, a goat, a sulcata or spurred tortoise, a capybara (the world's largest rodent), a mara (a rabbit-like animal), a fennec fox (a small fox with big ears) or a llama. The selection of animals varies due to availability from week to week, Freeman said.

Ole Mill Days will coincide with the town's final monthly Good2Grow Farmer's Market of the year, which will be held from 9 a.m. until 1 p.m.

For the adults, Dirtbag Ales will sponsor a beer garden.

There will be two live bands performing, Upscale N Casual at 1:30 p.m. and Rivermist at 4:30 p.m. Upscale N Casual primarily features smooth jazz. Rivermist performs classic rock and is described as a variety party band.
They have been voted Best Local Band for the last three years in Up & Coming Weekly's Best of Fayetteville survey.

An annual feature of Ole Mill Days will be the reunion for the millworkers from Hope Mills. It will be hosted at Town Hall from 2 p.m. until 4 p.m.

Primary parking areas for the event will be at Rockfish Elementary School across the street from the Town Hall and Municipal Park complexes, as well as behind Fields 4, 5 and 6 at Municipal Park, as well as the public library.
Tables and chairs will be provided, but the public is welcome to bring its own portable chairs Freeman said.

Those planning to attend should not bring coolers or alcoholic beverages. All of the activities will be free of charge, excluding the things being sold by the vendors and the food trucks.

For any questions, contact the Parks and Recreation Department at 910-426-4109.