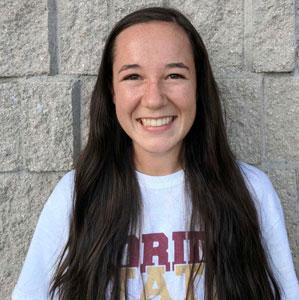 Lauren Giles has a tough act to follow in her first season as volleyball coach at Gray's Creek. So does Jeff Bruner at Cape Fear, but it's his own fault, because he was the architect of what happened with the Colts last season.
Giles is taking over for the highly successful Crystal Waddell, who led the Bears to an unbeaten regular season and another deep run in the state 3-A playoffs.
Giles has been playing and coaching the sport since the age of 10, but this is her first try at being head coach. "It's a new group of girls,'' she said.
"We have three or four that were on the team last year and had some playing time. "We're having a look at the junior varsity girls coming and stepping up,'' she said. "I know they can do it. We have to build that relationship with each other and get them on the same page.''
Sisters Emily and Sydney Bresee head the list of returnees for the Bears. "They practice together and play together,'' Giles said. "Our libero Natalie Blanchard has also been shining. She's playing out of this work.''
One challenge for Giles is getting to know the rest of the new Patriot Conference competition since she's new to the area. "We played in the Jack Britt jamboree, and I got to see a little bit,'' she said. "My JV coach, Kellie Aldridge, has been around and seen the girls play through the volleyball world in Fayetteville.''
Giles said her goal for the season is to be solid and consistent.
That's what Bruner's done at Cape Fear as he continues to build the same kind of program he once enjoyed at Pine Forest. The Colts are coming off a Mid-South 4-A Conference title, going unbeaten in league play.
"We lost two important spots, but we have seven returners,'' he said. "We've changed our defense to fit this new mold. We're kind of still figuring it out, but we feel pretty confident.''
Defense has always been a focus for Bruner, and he expects that will be critical for success this year. Cheyenne Hill is the only senior on the team, which got off to a strong start the first week of the volleyball season with wins over Jack Britt and Terry Sanford, a pair of traditional volleyball powers in the county.
"We knew we were going to be playing two or three very tough conference games right at the start,'' Bruner said.
"We were ready.''
PHOTOS: (Top to Bottom : L-R) Emily Bresee, Sydney Bresee, Cheyenne Hill