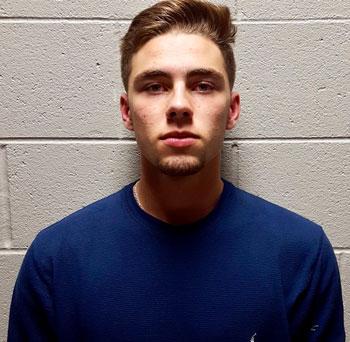 There's a problem with landmark victories that football teams record during the regular season. You don't get long to celebrate them.
That was the message Jack Britt coach Brian Randolph shared with his team after the Buccaneers defeated Sandhills Athletic Conference rival Richmond Senior 41-20.
It was only the second time in 14 meetings a Britt team beat Richmond and was the first win for the Buccaneers over the Raiders on Britt's home field, unofficially named the Boneyard.
"I told them to enjoy the victory throughout the weekend but to come back Monday ready to go,'' Randolph said.
The reason was simple. Britt still has too many league games left with tough opponents to celebrate anything.
But there are some things to be happy about at Britt. One of the biggest is an improvement in offensive consistency and the ability to finish scoring drives.
Randolph said that's something the Buccaneers have focused on since a couple of tough early outings with South View and Terry Sanford.
"Kids are accepting the responsibility for their job,'' Randolph said. "They're doing their jobs consistently, not just for one play or two plays, but for seven plays or 14 plays.''
He pointed to Britt's first scoring drive against Richmond, which covered 14 plays. The Buccaneers also had a 99-yard drive against the Raiders.
"That was almost like a coming out party as far as us being able to finish a drive,'' he said. "I think our guys have to really take pride in that.''
But while the win over Richmond was a milestone for the program and a big one for Randolph in his first year as coach, Randolph doesn't want his team to put too much stock in the victory.
"This is no disrespect to the (Richmond) team and the coaching staff they have now, but none of those players has been to a state championship or won a conference championship,'' he said. "We're not intimidated by the things they did in the past. They're a football team like we are. We came out, performed and competed as a football team and did well.''
One of the players who was at his best was junior quarterback Brennan Shortridge. Shortridge has bought into Randolph's offense and responded Friday
by completing eight of 13 passes for 191 yards and three touchdowns.
"It was a momentum shifter, not just for the game but for the season,'' Shortridge said of the Richmond win.
"The fact we were able to roll in there and not only hold our own but put up some good numbers was a big confidence boost for us.''
Randolph was pleased with the way Shortridge played within himself, and praised his touch on the ball.
"There were two fourth-down conversions we made because he was able to sit back and use the thing God blessed him with, and that was the ability to throw a football,'' Randolph said. "Several times he made great clutch throws because he did what he was coached up to do.''
Shortridge said Britt's focus on improved execution since the losses to South View and Terry Sanford shows.
"We lacked discipline and couldn't get in the end zone,'' Shortridge said. "I lacked confidence like everyone else, then after that first game I realized these are my boys and we can do it just like anybody else can do it.''
The win over Richmond puts Britt in a position to control its own destiny as far as winning a state 4-A playoff berth is concerned, but Randolph said that's easier said than done in the Sandhills Conference.
"We can make that all go away by dropping a game,'' he said. "We need to take care of every single game. Our No. 1 mission is to make the playoffs.''
PHOTO: Junior quarterback, Brennan Shortridge