Fayetteville Technical Community College (FTCC) has long recognized the importance of its military partners. Knowing that the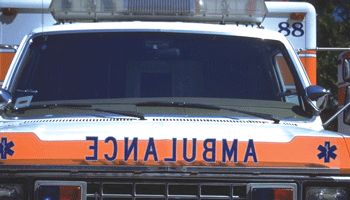 military has well-trained and highly skilled individuals, FTCC is seeking to provide opportunities for those people to maximize their training and experience and translate that into degrees and civilian credentials that will benefit them in the future. With that in mind, FTCC has an opportunity for military medics to earn a diploma in Emergency Medical Services (EMS) and become eligible to take both state- and national- certification exams to become a paramedic.
Prior to enrolling in EMS courses, candidates must complete all health program entrance requirements and pre-requisites and be admitted to the health-program. Students must also present documentation of military medic and EMT-Basic status. After review of their credentials, candidates may be awarded transfer credit, where applicable, or be given credit for prior learning through successful completion of proficiency testing. Courses for which credit is not awarded will be scheduled at FTCC or online and include general education courses, such as college student success, expository writing, computer basics, and basic anatomy and physiology as well as EMS courses. EMS courses include classroom instruction, practical laboratory sessions, hospital clinical experiences, and field internships with agencies. When a candidate is successful in obtaining the projected maximum amount of credit for transfer courses and prior learning, approximately 22 credit hours of EMS courses will remain to be taken at FTCC. Employment opportunities include ambulance services, fire and rescue agencies, air-medical services, specialty areas of hospitals, industry, educational institutions, and governmental agencies.
For more information, please contact Rick Criste, Department Chair, at crister@faytechcc.edu or (910) 678-8515 or Mitzi Johnson, Dean of Health Programs, at johnsoma@faytechcc.edu or (910) 678-8372.
Photo: FTCC offers training and educational opportunities to military medics.