March 25 is a special day in Downtown Fayetteville. That's the day community residents are invited downtown to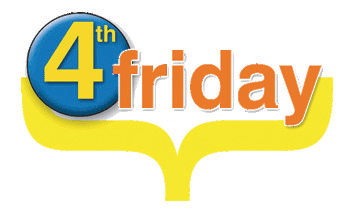 participate in another 4th Friday.
Sponsored by the Downtown Alliance in partnership with Miller-Motte College, an evening filled with laughter, music, food, art and other forms of entertainment is planned. This 4th Friday is centered around the theme Community Can Do. The result? A host of downtown businesses and other local organizations will be collecting canned goods to donate to local hunger-relief agencies.
Students of Free Enterprise from Fayetteville State University are holding a contest inviting high school students to put together teams to compete in the Campbell's Let's Can Hunger Challenge, sponsored by Campbell Soup Company. With an FSU mentor, each team must use a minimum of 500 cans to build a structure during the 4th Friday event. A challenge that sounds so simple can prove to be quite diffi cult. Teams are only allowed to use rubberbands to hold each sculpture together, all other adhesives are prohibited.
Tammy Frutchey, from FSU, says that this is not "just an opportunity" for "FSU students to get involved and give back," instead it is an opportunity "for the entire community to come together; and create an awareness that there is a very serious hunger issue in our town, state and country."
Like all competitions, there will be a winner. The contest winner will be determined by votes. Each vote is $1. At the end of the contest Students of Free Enterprise have a goal of collecting at least 5,000 pounds of non-perishable foods and $1,000 in cash donations that will be donated to the Fayetteville Second Harvest Food Bank.
Sponsors of 4th Friday are doing their share to make sure this event helps the Fayetteville community. However, one featured merchant wants to give to community residents. While enjoying the downtown events, stop by the Downtown Alliance table at 222 Hay Street and register to win dinner for two at Pierro's Italian Bistro.
Young country-pop duo Summerfield is scheduled to perform at the Twisted Jeweler throughout the evening. The duo, which was recently featured in Up & Coming Weekly, will perform songs from their new CD. Called a cross between Taylor Swift and Lady Antebellum, the duo has a pop/country sound much like that of another country duo, Sugarland.
Jill Charles is also a scheduled performer. She will perform from 6 p.m. to 10 p.m. at Horne's Cafe and So Chic Bebe. Charles will be perform some original songs as well as some familiar country and pop cover songs. First arriving in Fayetteville by way of the military, Charles has become a part of the community through her musical abilites. She has performed "God Bless America" for the SwampDawgs baseball team, the "National Anthem" for the Fireantz Hockey Team and has been in concert several times at local churches. Charles is a well known local, but she is no stranger to big name stars and she has opened for Chris Daughtry.
At the Arts Council, join in the celebration of the opening of We Are the Ship: The Story of Negro League Baseball. The Fayetteville State University Jazz Trio will perform. Join the Arts Council for smooth jazz, great food and an awesome exhibit.
See amazingly talented artists demonstrate their work every 4th Friday Arts Alive on Maxwell Street from 6 to 10 p.m. Artists inside Cape Fear Studios also demonstrate their techniques — and you are invited to watch them create!
Be sure to catch free rides around downtown on the Cotton Exchange Express.
Arts Alive artists showcase baskets, jewelry, glasswork, painting, loom weaving, pottery and photography. Artists interested in participating in Arts Alive must submit a jury application. Jury and booth fees are waived through April! The only fee is a $10 city selling permit, if you plan to sell your artwork. (Demonstrating only is free.)
For more information, call Ashley Hunt, the Arts Council's special events coordinator, at (910) 323-1776, ext. 230.
4th Friday's have received great responses since the initial conception, the March 4th Friday is hoping to continue this trend.