When people hear the phrase "child sex traffi cking" it is quite likely that a Third-World country comes to mind, and not the streets of small town America. It's sad, it's dirty, it's scary and it is a big problem right under our noses. According to International Crisis Aid: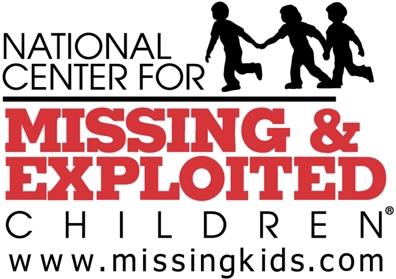 • In 2009, a University of Pennsylvania study estimated nearly 300,000 youth in the United States were at risk of being sexually exploited for commercial uses — "most of them runaways or thrown-aways," said Ernie Allen, president of the National Center for Missing and Exploited Children.
• Almost 300,000 American children are at risk for traffi cking into the sex industry, according to statistics from the U.S. Department of State.
• There are girls as young as 5 and 6 years old in the U.S. that are forced to do sexual acts for economic gain by their pimp, according to the U.S. Department of Justice.
• In December 2007, research by the U.S. Department of Justice's National Institute of Justice based on interviews with pimps and sexually exploited children in several U.S. cities found that most pimps manage one to three girls at a time and operate as follows:
• At least half appear to operate at the local level only.
• At least one quarter may be tied to city-wide crime rings (often engaged in drug sales as well as prostitution) and are constantly looking for new recruits.
• About 15 percent are tied to regional or national networks that are well financed and organized, in which the pimps communicate easily with one another electronically; provide support services such as recruitment, selection, indoctrination and movement of new girls; and occasionally assist in locating and disciplining girls who escape from other pimps.
• About 10 percent appear to be tied to international sex-crime networks and, through them, actively participate in the international traffi cking of children. Some pimps also are part of international drug networks and may use children to move drugs in to and across the U.S.
On April 8, the Methodist University, the Sociology, Social Work and Justice Studies Programs at Methodist University, Lyn and Michael Green, Christiane Thompson and Manna Church present the documentary Playground, in which Libby Spears, the director, investigates the domestic roots of the child-sex industry and seeks to raise awareness of the commercial sexual exploitation of children.
"One thing we'd like people to know is that this film has been praised for avoiding to sensationalize the issues of child traffi cking while still raising public awareness," said Methodist University Professor of Sociology Dr. Vida Bajc. "That is really what we would like to achieve. It is not about blaming. It is not about sensationalizing, but rather thinking critically about this issue. By organizing such events we would like the community to understand that sociology is the study of social relations, social problems and social change. So we encourage our students to learn how to do critical analysis of social phenomena by making connections between local and the global issues so they can realize that when something happens locally it is always connected to larger global issues."
Following the film, there will be a panel discussion featuring three experts:
Sharon W. Cooper, M.D., F.A.A.P, is a Forensic Pediatrician and Board member of the National Center for Missing and Exploited Children. Cooper has been a pediatrician for more than 30 years and is the lead author of the most comprehensive text on child sexual exploitation and Internet crimes against children. She cares for victims of child pornography, cyber-enticement and prostitution.
Elzbieta M. Gozdziak, Ph.D. is the director of Research at the Institute for the Study of International Migration at Georgetown University. She is also editor of International Migration, a scholarly journal devoted to research and policy analysis of contemporary issues affecting international migration, including human trafficking for sexual exploitation. She has published several articles on research on human traffi cking and on child victims of traffi cking for labor and sexual exploitation, including a special issue of International Migration on "Improving Data and Research on Human Traffi cking."
Charity Magnuson is the director of N.C. Stop Human Traffi cking. She turned a website into an organization in 2009 and has been running nonstop ever since. She is a published author on human rights and development at Harvard University and on human-traffi cking issues in North Carolina. She has presented to thousands of people in her professional career in marketing and public relations and in her work as a human rights advocate.
The event starts at 6 p.m. at the Medical Lecture Hall, which is located at 5400 Ramsey St. Refreshments will be provided by The Fresh Cafe. This event is free and open to the public, but it should be noted that it does contain mature subject matter. Find out more at www.methodist. edu/sociology/events.htm