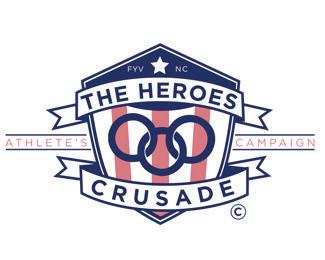 With the gorgeous fall weather we are having, there is no better way to spend a day off than competing for a good cause. The 2011 "Heroes Crusade: An Athlete's Campaign" is made up of three athletic events designed to honor the military.
The first in the three-day event is a golf tournament to be held in Hope Mills at the Cypress Lakes Golf Course on Friday, Nov. 4. Registration begins at 8 a.m. for a 9 a.m. shotgun start. Teams will be chosen "Captain's Choice."
According to the sponsor, "There will be a raffl e for the chance to win great prizes, including a one million dollar hole in one and a $2,500 putting contest. Volvo is also sponsoring a hole in one, where you will have a chance to win a new car!"
Individual golfer registration is $75.00, or $300 per team. Registration includes breakfast catered by Chick-fi l-A, generous goodie bags, and a lunch catered by Hardees.
Cypress Lakes Golf Course, just 2 ½ miles off I-95, offers fast, championship-style greens which are fairly designed for any level player.
All proceeds from the tournament benefi t the Wounded Warrior Project, the Green Beret Foundation, Ride to Recovery and AMBUCS. AMBUCS is a program to provide ambulatory bikes for parapalegic vets.
The golf tournament is an expansion of the previous Fallen Warrior Rugby Tournament. The rugby match to honor 100 fallen "ruggers" is on Saturday, Nov. 5, at the Jordan Soccer Complex on Ramsey Street.
The players will each proudly wear the jersey number of one of their fallen brethren to honor the sacrafi ces so selfl essly made for our country.
The Fallen Warrior Rugby Tournament was inherited by Dr. John Tinsley, who felt that as a military community Fayetteville deserved a bigger event to honor our fallen veterans. He expanded the match to a three day, three event opportunity to raise money for several charities that assist veterans, rather than just one.
Says Tinsley, "I just felt that Fayetteville needed to do more in terms of … making something designed around the military that Fayetteville can hang its hat on."
There is an affi liated 5K run/walk and 18/36/62 bike ride on Sunday, Nov. 6, 2011. The events all start at the Medical Arts Building in Fayetteville, N.C. Start times vary, but times and courses will run simultaneously.
The Heroes Crusade Tournaments are being held in conjunction with Heroes Homecoming — a two-week celebration dedicated to honoring Vietnam veterans.
For more information about the tournaments or to register, visit http://heroescrusade.org. There you can find information about the supported charities and inspiring videos of wounded veterans. You may also email the event coordinator at: tinsley982@aol.com.
Photo: The 2011 "Heroes Crusade: An Athlete's Campaign" is made up of three athletic events designed to honor the military