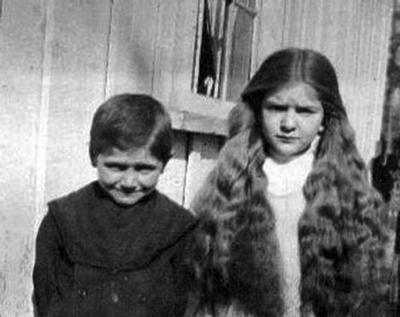 Falcon Children's Home has dedicated more than 100 years to helping kids. In fact, the majority of their charges are from Cumberland County. Caring for children can be an overwhelming and exhausting task. Providing for numerous children, who come from difficult circumstances is another business entirely. The logistics, resources and energy required all multiply — never mind the emotional investment, determination and compassion that goes into it. Even in the best of times, it can be tough making ends meet, but that's not anything new.
Harvest Train is a 62-year-old tradition that provides the community with an opportunity to make a difference in kids lives by fi lling in the gaps and meeting the needs of the children who reside there by donating things like school supplies, toiletries and cleaning products.
This year, Harvest Train is scheduled for Tuesday, Nov. 22 in the town of Falcon. It starts with a parade at 8:30 a.m. and ends with a program titled A Place Called There at the J.A. Culbreth Memorial Auditorium at 10:30 a.m. Lunch will be served on campus immediately following the program.
Harvest Train is a tradition that reaches back to the 1940s when Falcon Children's Home was struggling to make ends meet. The local women's ministry groups from several churches started the "Santa Clause Train."
The churches rallied and collected items and raised money throughout the year. When it came time for the parade, they met up in Dunn and would make a caravan and drive down I-95 to the Falcon exit. Children from the home watched and waited for the caravan to drive down the streets of Falcon. People in the parade would throw candy to the kids and made the entire event quite festive. After the parade, the children would perform in the auditorium as a way to say thank-you to their benefactors.
The parade doesn't start in Dunn anymore, but the parade is something the children look forward to with great anticipation and the supplies are still very much appreciated by the students and the staff.
If you can't make it to the event but would still like to help or make a donation, visit www.falconchildrenshome.com or give them a call at 980-1065.
Photo: Some of Falcon Children's Home's earliest charges.