Each year the Home Builders Association of Fayetteville hosts the Carolina Home and Garden Show connecting area businesses in the housing industry with the community. The event runs Feb. 24-26 and promises to be full of exciting exhibits. Vendors representing every facet of the home and garden industry share the latest and greatest gizmos, gadgets, technologies and design trends to hit the market as well as tried and true products that have satisfied customers for years. You don't have to be in the housing market to benefit from a trip to the Carolina Home and Garden Show. Throughout the weekend, guests speak on a variety of topics ranging from bees to lawn-care to gardening. Speakers include local experts as well and the Do It Yourself Network's Jason Cameron.
Marshall Perry, director of marketing and sales at the Crown is looking forward to the event. "I've been in other markets and seen similar shows, but there is so much variety in this one and so many unique vendors, this will easily surpass other shows like this," he said. "The speakers they have lined up are interesting and are speaking on relevant topics. This is going to be a great event, I encourage everyone to come out and join us at the Crown on that weekend."
With more than 60 vendors registered to attend, the Carolina Home and Garden Show can answer all your home and garden questions in one visit and have you equipped for whatever project, renovation or upgrade you have in mind — indoors or out.
"We have some new vendors that we are really excited about," said Natalie Fryer, Home Builders Association of Fayetteville executive officer. "Two that come to mind are Backyard Etc. She has some really nice garden furniture that I think people will be drawn to. Green Biz is a local nursery. They've been with us for years and they opened a retail shop this year called Green Side Up Garden and Gifts. I expect people will be able to find some really unique and fun things for their gardens at their booth."
If this season is more about ideas than projects, there is plenty of fresh perspective and inspiration to be had at this event. Not only do the vendors have products on display, many also have information and resources designed to assist the do-it-yourselfer.
"While the HBA doesn't have any raffles for this event, I believe that some of the vendors have prizes, gifts and drawings going on," said Fryer.
The guest speakers lined-up for the weekend have plenty of interesting topics to share with attendees. On Friday, Feb. 24, Kenny Bailey from the Cooperative Extension presents "Bees as Good Neighbors" at 1:30 p.m. At 3 p.m. Colby Lambert, also of the Cooperative Extension, speaks about "Trees in the Home Landscape." Local gardening expert, Roger Mercer offers specifics on "The Best Perennials for Sun & Shade" at 4:30 p.m. Fryer noted that one of the strengths in having events like this is that it pulls the community together. "The Cumberland County Master Gardner Program is sponsoring some of our local speakers," said Fryer. "PWC is sponsoring all of the events on Saturday, and we are really excited about that."
On Saturday, Feb. 25, Jason Cameron of the DIY Network is scheduled to speak three times throughout the day. Cameron is a licensed home improvement contractor, finish carpenter, personal trainer, writer, actor, TV personality and fitness model. Cameron currently hosts Desperate Landscapes on Wednesdays at 10 p.m. and Man Caves on Fridays at 9 p.m. Both shows are on the DIY Network. He also worked as one of the carpenters on TLC's While You Were Out for three years. Cameron is scheduled to speak at 11 a.m., 2 p.m. and 4 p.m.
"We don't know for certain what Jason is speaking about, but he is licensed home improvement contractor and when he was at the Home and Garden Show in Asheville he was very entertaining," said Fryer. "We are really looking forward to having him h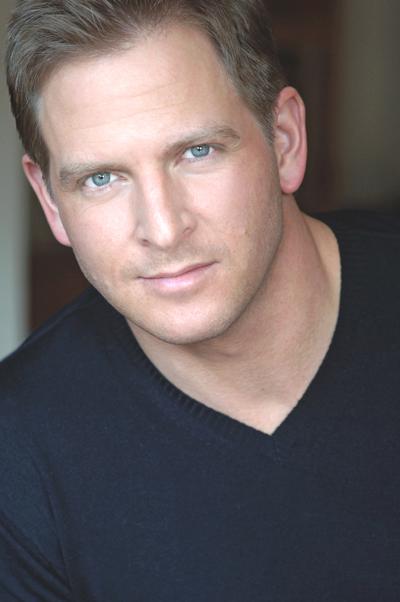 ere. We had Roy Underhill as a guest for the past several years and decided to change it up a bit, so this should be a little different from what we have been doing."
Daylily fans are in for a treat on Saturday at 12:30 p.m. when Roger Mercer returns to the Carolina Home and Garden Show for "How to Grow Daylilies for Summer-long Color." Jack Dewar rounds out Saturday with a presentation titled "Camellia Secrets" at 5:30 p.m.
Sunday's three presenters follow an outdoor theme with topics ranging from lawn care to gardening. At 1 p.m. George Quigley speaks about low maintenance lawn care. At 2:30 p.m. Charles Allen of Green Biz Nursery follows with "Before Green was Cool." George Quigley returns at 4 p.m. with gardening advice in "Eat What You Grow."
With so much to see and do it's easy to anticipate spending several hours at the event, so bring some money for a snack. The food court vendors are prepared to give customers plenty to munch on throughout the weekend.
The Carolina Home and Garden Show runs from noon to 6 p.m. on Friday; 10 a.m. to 7 p.m. on Saturday and noon to 5 p.m. on Sunday. Tickets are $6; children under ten are free. Find out more at www.carolinahomeandgardenshow.com.
Photo: Jason Cameron of DIY Networks Desperate Landscapes and Man Caves, is scheduled to speak on Saturday, Feb. 25, and the Carolina Home and Garden Show.