Ways to Enjoy the Summer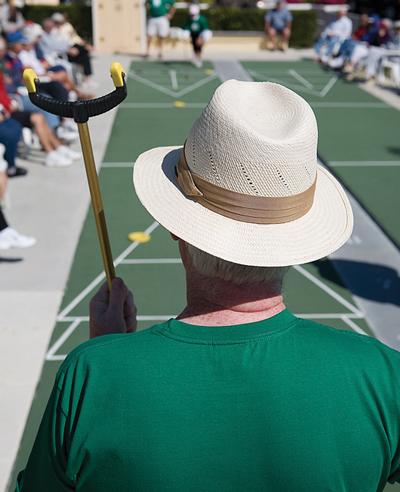 Enjoying a breezy spring day or the warm summer temperatures don't have to be a dis-tant memory for seniors and caregivers. After being cooped up in the house for possibly months at a time, senior adults can breathe in the fresh air, even if they are experiencing mo-bility problems. It takes some advance plan-ning and choosing an activity that won't seem like a chore, but it's worth getting out of the house, for you and your elderly parent.
The benefits of getting outside
A main advantage of heading outdoors, even for a short period of time, is being able to soak up the sunlight, which generates Vitamin D — necessary for brain, bones and muscle function. Some doctors even prescribe sunlight as a source of Vitamin D, which research also finds can improve cognitive function.
Another key benefit is that being outside enables elders to socialize and interact with caregivers as well as other adults, children and animals. Those activities can give people an extra spring in their step and rejuvenate them.
Although caregivers may be aware of the benefits, sometimes it seems as if the obstacles, such as wheelchair access, bathroom access, frailty and fatigue are too great to overcome the great outdoors.
Caregivers can start to prepare elders with mobility problems to take the steps to head outside. Your physician can suggest chair exercises to increase stability and build muscles.
Even though the temperatures may be pleasant, it's also important to make sure an elderly family member stays well hydrated; if not, it can impact muscle function and blood pressure and lead to a dangerous situation.
Types of outdoor activities for caregivers and seniors
Instead of being overwhelmed by the potential challenges, focus on activities and interests that you and the elderly person you're caring for enjoy.
Here are 10 suggestions:
• Catch a sporting event. Watching a grandchild's soccer game or attending a professional game, like baseball.
• Fish for fun. For folks who enjoy fishing, you can cast a rod from a pier or other location, even if someone is wheelchair bound.
• Be a tourist. Take a tour of our town to see the local sites.
• Take a dip. For some folks, it may just be putting a foot in the pool, while others may be able to handle low-impact water aerobics.
• Stroll around. If a walk is possible, start slow with a few minutes and build that time steadily.
• Be a bird lover. Checking on a birdfeeder daily can give seniors a reason to go outside.
•Pedal around. Rent a three-wheeled bicycle, which are easier to mount and ride, and also could offer back support.
• Go fly a kite. Head to a park or beach and get a kite soaring. Let a senior individual take control, which they can do while sitting down. If children are around, they can get involved by trying to keep the kite in the air.
• Picnic outdoors. Seniors can watch children run around or enjoy the buzz of outdoor activity at a park or playground
.• Celebrate the holidays. From Fourth of July fireworks to Labor Day concerts, there are plenty of community events this summer with opportunities for seniors to get out and be part of the crowd.
All of these events are available in the Cumberland County area. Just check out Up & Coming Weekly.
Photo: There are many benefits to getting out and enjoying the summer weather.