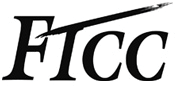 In 2004, the North Carolina General Assembly created the North Carolina Military Business Center — the only statewide Military Business Center in the United States. A statewide business-development component of the community college system, the NCMBC leverages military and other federal business opportunities for economic development and quality of life in North Carolina. Since opening in January 2005, NCMBC business development specialists have supported N.C. businesses in identifying, competing for and winning more than 1,230 contracts worth $2.8 to $8 billion.
Throughout the year, the NCMBC hosts multiple strategic, industry-specifi c major events to help educate N.C. companies on the upcoming trends, opportunities and current and future needs of the industry, as well as provide the opportunity to network with major defense contractors, Department of Defense buyers, government and military agencies to build teaming relationships and to learn more about defense procurement processes. Major events that have already occurred this year include the N.C. Federal Environmental Symposium (June 2012) and the N.C. Federal Advanced Technologies Symposium (July 2012).
Below are upcoming events this year:
• 11th Annual Defense and Economic Development Trade Show Hosted at Fayetteville Technical Community College since 2001, the Defense and Economic Development Trade Show is the premier defense trade show in North Carolina. Hosted by U.S. Senator Richard Burr, U.S. Senator Kay Hagan, Congressman Larry Kissell, FTCC and the NCMBC, the 11th Annual DTS will be held on Aug. 7, at FTCC's 2201 Hull Road campus. The purpose of the DTS is to build relationships among representatives of the Congressional delegation, Department of Defense, federal agencies and numerous defense contracting fi rms, including both large and small North Carolina businesses. This event is free. For more information or to register, visit ncmbc.us/2012DefenseTradeShow.php
• 2012 North Carolina Aerospace Supplier Conference (August 13-14, High Point, N.C.) The Aerospace Suppliers Conference, cohosted by Senator Richard Burr, the NCMBC, the N.C. Aerospace Alliance and the N.C. Department of Commerce, connects aerospace suppliers and subcontractors in the state with major aircraft manufacturers and fi rst-tier subcontractors. The conference features briefi ngs by major aerospace companies about their current requirements, vendor qualifi cation processes and future opportunities; general sessions on workforce training, quality management systems and industry trends in military; commercial and general aviation; and a trade show of North Carolina aerospace companies. For more information or to register, visit ncmbc.us/2012NCAerospaceConference.php
• 2012 North Carolina Federal Construction & Infrastructure Summit (October 10-11 – Wilmington, N.C.) The FEDCON Summit will bring together more than 800 representatives of the Corps of Engineers, Naval Facilities Engineering Command, United States Coast Guard, Department of Veterans Affairs, GSA Public Buildings Service, other federal agencies and installations, general and specialty contractors, designers and construction suppliers in North Carolina. The Summit program will focus on traditional military construction, sustainment, restoration and modernization (SRM) construction and energy and other environmental construction and engineering opportunities at bases in North Carolina. The Summit will include a business expo, general and breakout sessions, and speed networking with major primes and federal agencies. For more information or to register, visit ncmbc.us/2012FEDCONSummit.php. For more information on the N.C. Military Business Center, visit ncmbc.us/index.php.
Learn more about Fayetteville Technical Community College at www.faytechcc.edu.