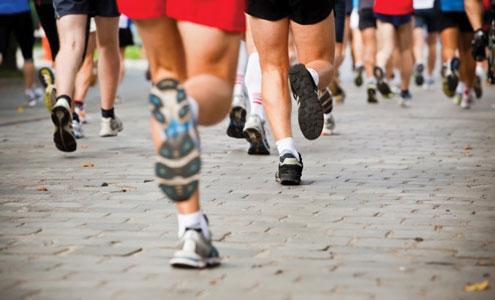 Education is more important than ever in the current age. In the fast-paced science- and math-driven world, a sound basic education enables children to face their higher education goals with a head start. It is never too early to give a child a great education or an advantage for the future. St. Patrick Catholic School is one institution known for the quality education it has provided local residents over the past 75 years.
The school has educated thousands of students, but it had humble beginnings.
"St. Patrick Catholic School opened in 1937 as a parish ministry of St. Patrick Catholic Church at 811 Hay St., with an enrollment of 33 students. Four Sisters of Providence staffed the two-story building, which held three classrooms and a library on the first floor and provided living quarters for the sisters on the second floor," according to school officials. "The backyard was used for recess and games. By the end of the first year, the school had grown to 50 students with one each in sixth, seventh and eighth grades."
From there school moved to its new location on Fort Bragg Road where enrollment peaked at 295. In 1986, it relocated to a new building near Village Drive, and current enrollment is 225.
In order to celebrate its 75th anniversary and the growth and development of the school, St. Patrick Catholic School will host many events including a Fun Run. This is a 5k run/walk that will help fund the improvements in its technologies, Beth O'Leary, the coordinator of Family Life Ministry at the school explained. The event is scheduled for March 16.
Increasingly schools are turning to technology to supplement educational practices. It is often far more interactive and a very engaging form of education for the students — and an engaged student is a student that learns more effectively. Unfortunately, these technologies can be incredibly expensive, but proceeds from the registrations for the fun run will help to offset the cost of improvements. There is no better way to celebrate years of success than to raise money for more improvements.
"This is just a fun run in which anyone who likes to run or has a goal to run a 5K can participate. People can walk the route too," O'Leary says.
There are no requirements to participate in the race, and everyone is welcome regardless of whether or not they are affiliated with the school.
Improving the education of the youth of the area is a great investment for the community. Well-educated citizens improve a community, so supporting the education of the next generation of leaders is an event where everyone can contribute. The event also celebrates the success of a longstanding and well-respected institution in Fayetteville.
Race day registrations is $25, with registration opening at 7:30 a.m. The race will start at 9 a.m. at St. Patrick Catholic School, which is located at 1620 Marlborough Road off Village Drive. Register online at active.com or at the school.