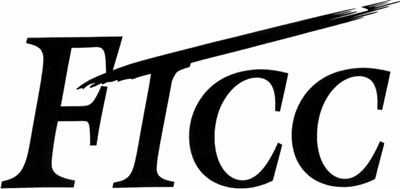 Nonprofits serve a very important role in our current society, nationally, locally and globally, with one of the most important roles being improving quality of life. In the past, people have depended on government programs to care for many needs of our senior citizens, disabled veterans, physically/mentally challenged individuals and undernourished children, just to name a few. While federal, state and local governments are striving to rein in budgets and are cutting government programs, a tremendous number of needs that are unfulfilled or will be left unfulfilled remain. A family breadwinner who becomes unemployed and no longer meets qualifications for federal subsidies due to downsizing of government programs will look to nonprofit organizations and their volunteers for help in feeding his or her family. Uninsured individuals needing extensive medical treatments, such as cancer patients, turn to nonprofit organizations for financial and emotional support.
While many label charitable organizations as nonprofit, they can be highly profitable. Nonprofits do not provide a balance sheet to shareholders with profits or losses reflected in bottom lines; their credence and standing as a "profitable" nonprofit is based on the value of service and/or goods they provide in fulfilling the needs of the community. There are numerous organizations locally that provide such services. These organizations are headquartered not only locally but also nationally and internationally.
Nonprofits play a significant role in the current economy, and it appears they will continue to do so in the future. This impact is not only in services they provide, but also in the employment opportunities they provide. The Urban Institute reported in November of 2012 that while unemployment in the business and government sectors of employment was dropping, employment in the nonprofit sector grew by 4 percent, and wages increased by 6.5 percent from 2007 to 2010. Nonprofits employed 9 percent of the country's labor force in 2010. In 2013, the N.C. Center for Nonprofits reported that nonprofits provide 1 out of every 9 jobs in our state or 11 percent of jobs, while paying $15 billion in wages to North Carolinians.
A nonprofit organization is gauged on its ability to achieve its objectives, and therefore organizations are specifically seeking individuals with backgrounds in this area. As employment opportunities increase in the nonprofit sector, specialized training in nonprofit management, including fundamentals of compliance, ethics and stewardship, reflects positively on one's resume and job applications. If you are interested in working with a nonprofit organization or starting your own, FTCC is now offering a certificate in Nonprofit Management as part of its Business Administration/Public Administration program. Certificates may be completed in one year and cover coursework in accountability, compliance, fundraising, stewardship, board governance, leadership, ethics, marketing and public speaking.
The BA/Public Administration program also offers an Associate Degree in Public Administration, Community Leadership Certificate, and Government Procurement and Contracting Certificate. The degree and certificates may all be completed through online courses.
For more information, contact Cheryl Campbell, Program Coordinator for BA/Public Administration at 910-678-8595 or by email campbelc@faytechcc.edu.
¹http://www.urban.org "Nonprofit Sector is Growing Faster than Rest of Economy", 11/01/12.
²N.C. Center for Nonprofits, www.nonprofits.org, "Quick Facts: Nonprofits' Impact on North Carolina", 1/12/13.