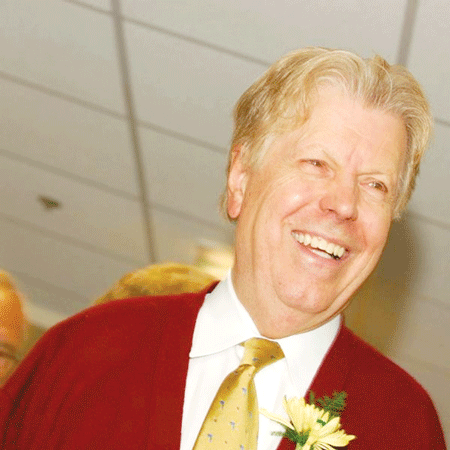 Whether you are a supporter of community theater, a blossoming thesbian or just a lover of silent auctions, food and fun, the Gilbert theater's First Annual Pryer Awards will provide a wonderful evening of entertainment. The fundraiser will take place June 24 from 6 until 9 p.m. at the Gilbert Theater on Bow Street in Fayetteville. The event will begin with appetizers and drinks with a cabaret show starting at 7 p.m. The show will feature well-known local performers and will be followed by the announcement of awards for Best Actor and Best Actress, Best Supporting Performers, Best Play or Musical, Best Costume, Scenic and Lighting Design and a special volunteer award.
The awards were voted on throughout the season by theater patrons and will be presented by local directors and friends of the Gilbert, Jeremy Feibig, Marcella Casals, and Gail Morfesis to name a few. Silent auction prizes will be announced at 8:30 p.m. by Robyne Parrish, acting artistic director of the Gilbert. Some highlights of the silent auction include art and book packages, jewelry, electronics and date night packages including dinners at Pierro's and Circa, as well as theater tickets to Cape Fear Regional Theatre and Temple theater in Sanford.
The awards were created to honor the founding artistic director Lynn Pryer, who hosted the Gilbert Theater in the basement of his home on Brandt Lanes starting in 1994. At its inception, the Gilbert shows were open and free to the public and took place in his small black-box theater. During shows of William Shakespeare's works the productions spilled out into his lovely and theatrically lit back garden. It provided an acting outlet for many talented local artists and students.
Later the theater was moved to the Arts Council building on Hay Street in Downtown Fayetteville before settling into its current home on the corner of Green and Bow Streets located near the Market House. The Gilbert Theater is named in honor of the Marquis de Lafayette. It is now located on the second floor of the Fascinate-U Children's Museum at 116 Green street in historic downtown Fayetteville.
Many well-known local actors are included in the nominations. James Dean, who has fascinated local theater audiences through his portrayal of characters at the Gilbert as well as Cape Fear Regional Theater, was nominated for not only best actor but also best supporting actor for his work as Henry The Fantastics character. Other best acting nominations include: Best Actress: Joyce Lipe, Amanda Lerner, Tracey Hinton, Carrie Carroll, Best Supporting Actress: Lindsay Myers, Carrie Carroll, Jordan Ballentine, Ruth Crews, Best Actor: James Dean, Patrick Riviere, Best Supporting Actor: James Dean, Philip Gilfus.
While speaking to Lynn Pryer, he stated that he is deeply honored by the inception of these annual awards and hopes the community will continue to focus on excellence in the theater arts. Don't miss this opportunity to support the local theater arts scene. Find out more at www.gilberttheater.com.
Photo: Gilbert Theater's First Annual Pryer Awards scheduled for June 24 are named for Lynn Pryer, the founder of Gilbert Theater.