Eons ago people told stories to pass on family history, to entertain, to retell adventures and to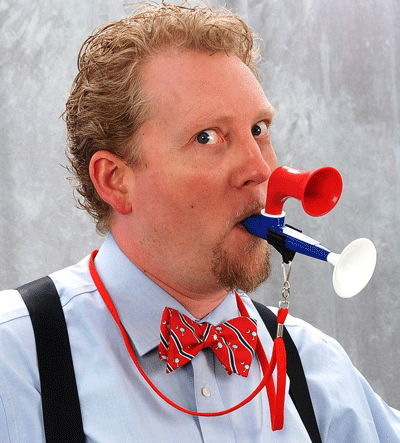 explain the origins of man. Storytelling is a way to share, entertain and bond. The most entertaining stories; however, need not be completely true. Great storytellers can take even the dullest tale and remake it into a masterpiece. The Bold-Faced Liars' competition hosted by The Storytelling and Arts Center of the Southeast puts local storytellers skills to the test. Competitors, bring your best "there I was ..." story and come ready to embellish like never before. The Bold-Faced Liars' competition is planned for Jan. 11 and promises to be great fun
.Executive Director Jennifer Hansen McRae said the competition is "A great time with lots of laughs! The competition portion of the day will have 18-20 tellers telling three minute or less tall tales — the more extravagant the lie the better. Just make the judges believe it. Storyteller Tim Lowry is our head judge and he has great experience on both sides. He was a liar in the very first liar's showdown. The evening's events will feature Tim telling rodeo tales and the top three liars from the morning event."
According to McRae, stories range from fishing, to western and much more. The competitors have free range in their topics. The goal is just to be entertaining and as convincing as possible. For the audience members, the goal is just to enjoy the outrageous stories, and try to spot the lies. According to McRae, the best part of the day is, "Hearing the laughter and feeling the appreciation for the art of storytelling."
The day is all about leaving behind all concerns and indulging in a day of laughter and fun.
Competitors must be 16 years old or older and come from the Southeast. Registration is required to participate and tickets are required to attend the event. Applications are available online. Tickets for either the afternoon or evening are $10. Tickets for both are $15. The competition takes place at 2 p.m. and at 7 p.m. Tim Lowry, the featured storyteller, will perform. Lowry is expected to put on quite a show regaling the crowd with whoppers about the rodeo.
"There are no fees to participate — most of the spots are full for this year. The top three liars win cash prizes as well as trophies," McRae said. In addition to the top three receiving prizes, there is also a People's Choice Award and a Special Trophy. Lowry is the chief judge for this competition, but in total, there are three judges trying to uncover the lies in every extravagant story. All of the judges are from the Southeast, specifically North Carolina and the surrounding states.
The competition is at The Storytelling & Arts Center of the Southeast. The building is located at 131 South Main St., Laurinburg. Tickets are available for purchase at www.storyartscenter.org. To register to participate, email Brenda Gilbert at bgilbert@sfoc.info or call 277-3599, or find an application at www.storyartscenter.org.
Photo: Renowned storyteller Tim Lowry is set to perform and judge The Bold-Faced Liars' competition at The Storytelling and Arts Center of the Southeast on Jan 11.