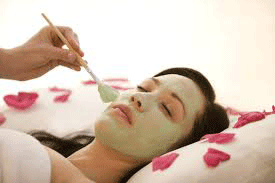 FTCC's Continuing Education Division is constantly striving to meet the training needs and interests of our community by developing new courses and providing new locations that are convenient for our students. We are excited to announce a new program for 2014, Natural Hair Care, at our newest location, Tallywood Shopping Center on Raeford Road.
The Natural Hair Care Program is a 300-hour course that prepares students for licensure as a Natural Hair Care Specialist. Students will learn the techniques of hair braiding, locking, weaving and styling. Upon completion of the course, students must pass the state exam and pay the license fee to become a licensed Natural Hair Care Specialist.
In addition to the Natural Hair Care Program, FTCC will also offer classes at Tallywood in Esthetics and Skin Care and Manicuring and Nail Technology.
The 600-hour Esthetics and Skin Care Program provides future skincare specialists with the practical skills and knowledge necessary for success in the salon/spa industry. Students will learn how to perform popular esthetic services, such as facials, waxing and body treatments. This program prepares the students for the North Carolina State Cosmetic Arts Licensing Exam.
Nail care is one of the hottest specialties in the beauty profession today! The Manicuring and Nail Technology state-approved 300-hour course develops skills in all facets of manicuring, pedicures, nail extensions and artificial nails. This program prepares the students for the North Carolina State Cosmetic Arts Licensing Exam.
Students are taught by qualified, state-licensed instructors and gain their knowledge and skills through classroom instruction and practical application. In addition, our students will have the opportunity to provide their services to clients at a discounted fee!
Students are responsible for the FTCC registration fee, cost of textbooks, a program kit and their uniforms. Day and evening classes are offered for all three programs. Due to class size limits, pre-registration is strongly encouraged. For more information about upcoming class dates, times and fees, call Kimberly Allen, business services coordinator, at 678-0033.
Don't delay; begin a new career today! Learn more about this program and about FTCC by visiting our website at www.faytechcc.edu. Or visit us in person! We have three campus locations: Fayetteville, Spring Lake and on Fort Bragg.
Photo: FTCC offers natural hair care, esthetics and skin care programs.