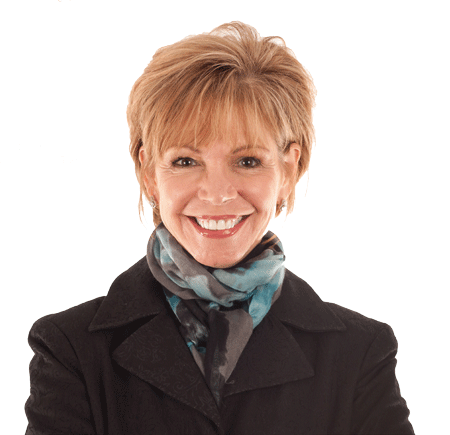 Daughters of Christ Ministry presents a Christian Conference for Women on Friday, July 25 and Saturday, July 26 at the Holiday Inn Bordeaux Ballroom at 9 a.m. Daughters of Christ is a Christian counseling and teaching ministry that seeks to assist women "in being intimately connected with Christ through the sharing of his holy precepts in his word and via times of prayer to him."
The event is open to women of all ages that would like to attend a Christian conference without regard to their affiliation to this ministry.
The schedule of the conference entails breakfast from 7:30-8:30 a.m. Vendor table browsing takes place from 7:30-8:45 a.m. The conference begins at 9 a.m. Lunch is served from noon to 1 p.m. Visit the vendor room from noon to 1 p.m. The final session ends at 4 p.m. Fellowship and vendor table browsing follow from 4 p.m. to 5 p.m.
The keynote speaker of the event is renowned author and Christian counselor Leslie Vernick. She has been featured on Focus on the Family and her book titles include The Emotionally Destructive Marriage, Lord, I Just Want to Be Happy and Defeating Depression. "I am going to teach how people get their faith from their head to their heart in very practical and ethical ways — especially when their life is going wrong," said Vernick. "It can be in a traffic jam, while we are burning dinner or when a teenager has a smart mouth." Vernick added that she will teach how to respond by putting your faith into practice and understanding what God is up to at the moment and how it allows us to grow.
Vernick will also do a workshop about her book The Emotionally Destructive Marriage. "Twenty-five percent of Christian marriages report a lot of emotional or verbal abuse going on," said Vernick. "I talk about the emotionally destructive marriage because it is the silent elephant in the Christian home."
Vernick added that in the church people often do not like to admit it or talk about it but it is happening. It happens a lot and oftentimes women are told to try harder, submit and get your husband to love you and if you would only do it right, he would not treat you this way.
"The Christian marriage is supposed to be a picture of Christ and his bride," said Vernick. "The husbands are instructed to lay down their lives or sacrifice for their wives yet traditionally in church teachings we have been giving husbands a selfish card."
Vernick added that what she means by this is that the husband believes that because he is the head of their household it somehow gives him the right to get his way all the time and do whatever he wants and the wife is supposed to comply. That really is not the definition of headship or submission. Sacrificial leadership is the true definition of headship.
Several recording artists will provide the music and guests from San Antonio will share biblical messages and lead the songs. Vendors will set up their merchandise at the event.
Tickets cost $80 per person. Registration is open until June 30 and seats are going fast. For more information or a vendor application visit www.daughtersofchristministry.org. For more information about Vernick visit www.leslievernick.com.
Photo: Renowned author and Christian counselor, Leslie Vernick, is the Keynote speaker for the Daughters of Christ Conference on July 25 and 26.