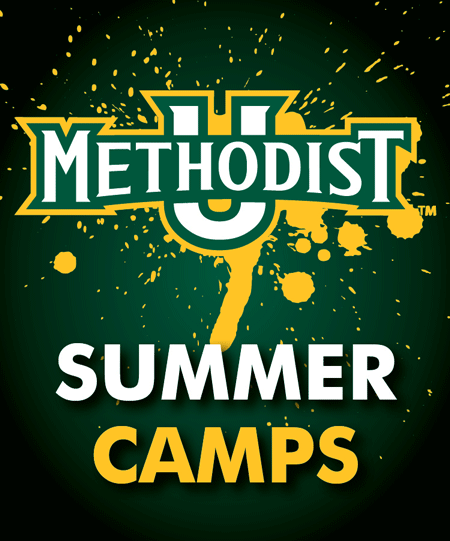 Children looking for interesting activities this summer can register for several different themed summer camps at Methodist University. As well as a wide range of athletic summer camps, the university offers camps based on the STEM fields (Science Technology Education and Mathematics), the environment, music and forensic science.
STEM Camp
This camp runs June 16-20, and is a half-day camp designed for middle school students. Activities will include projects and experiments involving mathematics, robotics, chemistry, health sciences, computer science, virtual reality, forensic science, creative writing and biology, all led by MU faculty. For more information on STEM Camp, contact Kara Dawson at 910.630.7246.
Environmental Camp
Nature loving students in grades 6-8 who want to know more about trees, water, soil, wildlife and geocaching can register for the Environmental Camp, which will run July 7-11. This half-day camp will be led by faculty staff and students in the Environmental and Occupational Management department. Students will also get to take a nature hike on the Cape Fear Trail. For more information on Environmental Camp, contact Taylor Blackley at 910.630.7558.
SummerJam! Music Camp
Musicians ages 11 to 18 can experience the fun of a residential or day camp all about music from July 7-12. The camp includes classes, concerts and other events focusing on individual instruments or vocals, as well as group ensembles and arrangements. The week will culminate with a special concert for family and friends. For more information, call Linda Volman at 910.630.7100.
Forensic Science Camp
CSI at MU is the camp for budding crime scene investigators and forensic scientists. There will be a camp for middle school students July 7-11 and a camp for high school students July 14-18. Students are exposed to crime scene processing principles in age-appropriate, hands-on exercises before having the opportunity to investigate a mock crime scene at the end of the week. For more information, contact Serena Hare at 910.630.7298.
Athletic Camps
Students interested camps focused on baseball, basketball, cheerleading, football, golf, soccer or softball have plenty to choose from at MU this summer. Many of the sports offer multiple sessions, and choices of day camps or residential camps. For information, visit methodist.edu/summer or call 910.630.7000.