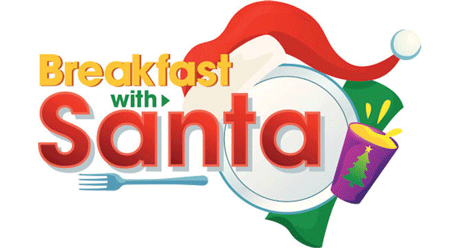 It's beginning to look a lot like Christmas … that means shorter days, cold nights and Christmas decorations in every store. It is time again for the family-oriented Hope Mills Christmas Celebration on Saturday, Dec. 6.
Hope Mills welcomes Christmas in a big way and the celebration runs throughout the day. A Day of Christmas In Hope Mills kicks-off at 8:30 a.m., with the annual Breakfast with Santa at the Hope Mills Recreation Center. Children, with their excitement barely contained, line up to eat breakfast with their favorite elf. Tickets are $6.
Residents can then spend the rest of the morning shopping in the downtown area shops or grabbing a bite to eat before staking out a spot for the big event of the year, the Hope Mills Christmas Parade.
The parade, which draws huge crowds, begins at 3 p.m. at the Hope Mills Municipal Park.
"We usually get a big turnout with a lot of beauty queens, local car clubs, military units, local middle and high school marching bands, local businesses and a good variety of others," said Ryan Gordon, program supervisor of the Hope Mills Parade. "We will have Santa Claus and Mrs. Claus in the parade — the kids really enjoy that."
Gordon added that this is a traditional community event and a lot of people are involved in making it a success.
As the last sounds of Christmas carols fade away, town residents make their way over to the gazebo by the now-empty Hope Mills Lake for the Annual Christmas Tree Lighting Ceremony at 5:30 p.m.
"We light our yule log and Santa comes to visit with the kids," said Gordon. "There will be performances by a ballet group and singing groups at the tree lighting ceremony," said Gordon.
He added that cookies, hot chocolate and candy canes are on hand for the children at the ceremony and Santa Claus will pass out 30,000 pieces of candy to the children this year.
All participants in the parade should reflect a holiday theme and are encouraged to be creative with costumes and decorations.
"We encourage everyone to come out and see the parade," said Gordon. "Hope Mills loves Christmas and we look forward to this fun-filled event."
The parade lineup is at 1 p.m. and judging will begin at 2:15 p.m. For more information call 424-4500.
Photo: The Town of Hope Mills welcomes Christmas on Dec. 6, starting the day with Breakfast with Santa, followed by the parade and the tree-lighting ceremony.