"We may have all come on different ships, but we're in the same boat now." - Martin Luther King Jr.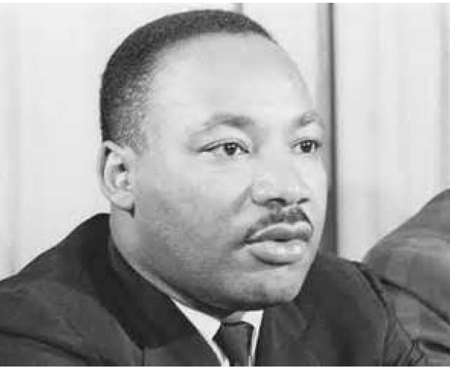 I often wonder what Martin Luther King Jr. would say about recent events if he were alive today. His vision was for everyone to be treated equally and he wanted minorities to have a voice. This past year has been full of tragedies, protests and social injustices. The truth remains that we still have a long way to go and I wonder if we will ever get there.
The Fayetteville Cumberland County Ministerial Council presents the 22nd Annual Martin Luther King Jr. Prayer Breakfast on Monday, Jan. 19, at 7:30 a.m. at the Crown Exhibition Center. The theme for this year's breakfast is "Working Together for Unity in the Community."
"We focus greatly on promoting community unity and it is not just the black community," said Mary C. Owens, president of The Fayetteville Cumberland County Ministerial Council. "We will celebrate the community as a whole with the idea of what King called the beloved community."
Dr. King's beloved community is a global vision in which all people can share in the wealth of the Earth. In the beloved community, poverty, homelessness and hunger will not be tolerated. Racism and all forms of discrimination such as prejudice and bigotry will be replaced with a spirit of sisterhood and brotherhood.
The keynote speaker at the breakfast is retired Maj. Gen. Rodney Anderson. Entertainment will be provided by the 82nd Airborne Division's All American Chorus. The event will feature a youth summit and an MLK Vendors Exhibition following the prayer breakfast. Vendors will run until 5 p.m.
A worship service is planned for Sunday, Jan. 18, at 5 p.m. at Simon Temple AME Church and the gospel messenger is Reverend Perry Irby.
"We are going to try to capture some of the flavor of King himself," said Owens. "We are going to utilize some of the songs that King loved in the worship service."
The event will also feature a summit, which will allow the voices of Fayetteville's youth to be heard.
"This year we are hosting a youth summit that will follow right after the breakfast in partnership with Fayetteville Human Relations," said Owens. "We will provide a platform to hear from the young people and what is on their mind that concerns them."
Owens added that we may think we know what's on young people's minds but sometimes they speak a totally different language.
"We are hoping that parents and churches will encourage their children to participate in the youth summit," said Owens. "We encourage everyone to come out and support this event."
Tickets are $18 in advance and $20 at the door. Tickets can be purchased at Lewis Chapel Missionary Baptist Church, New Life Bible Church, Mount Pisgah Missionary Baptist Church, Heal The Land Outreach Ministries and Mr. Zeke's Shoeshine. For more information, call 670-5662.
Photo: The MLK Breakfast will focus on Unity in the Community.