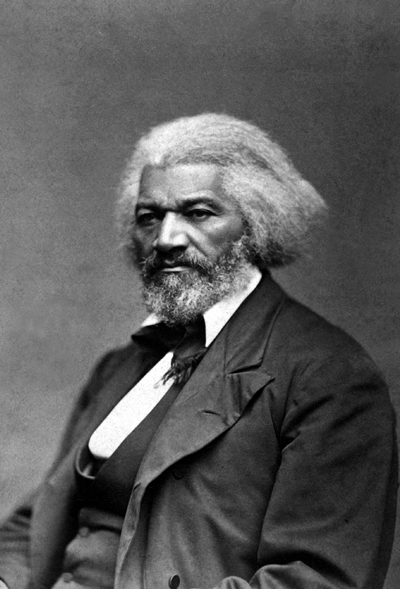 To be an active member of society, you have to be assertive and learn new things to help you make responsible decisions. That is why The Fayetteville State University Debate and Forensics Team is hosting the 5th Annual Frederick Douglass Debates on Thursday, Feb. 26, from 2 – 3:30 p.m. in Shaw Auditorium on the campus of Fayetteville State University.
"The team is a group of students that travel up and down the eastern seaboard to compete against other colleges in debate and forensics, "said William Thomas, debate coach of Fayetteville State University. "We have been doing this the last five years, in which we get together in February and we have a public debate to talk about issues that would have been of interest to Frederick Douglass if he were still alive today."
Thomas added that the purpose of the event is to educate the public by taking topics that people have probably heard about and allow them to learn and see both sides of it so that they have a better understanding of what is going on around them.
The two debate topics are regarding the Presidency of the United States; with the first topic being In 2016, This Nation Needs change and the second topic is "The Time for Historically Black Colleges and Universities Has Passed."
"I thought the presidency topic would be a good thing to explore for an audience as they are thinking about who they are going to vote for in the near future," said Thomas. "The HBCU topic created itself and you don't have to look any further than the news and look at the political debates in Raleigh and South Carolina State University."
Thomas added that HBCUs are being hit hard by legislators all over the place and questions have come up about whether HBCUs are worth the effort anymore and if their mission is still relevant, particularly in times of budget constraints.
This year faculty members will be debating instead of the students. The four professors who are participating in the debate are Dr. Noran Moffett, Dr. Timothy Moore, Dr. Chuck Tryon and Dr. Tamuchin McCreless.
"I sent out an invitation to all the faculty and told them that we were doing a debate and I wanted to ramp up the quality of the debate to make sure that we are really educating the public," said Thomas. "These four professors were brave enough to step forward and put themselves out there to do this because they understand the mission of educating and want to be a part of that." Debates are free and open to all faculty, staff, students and the public. Seating is limited. For more information, call 910 672-2514.
Photo: The Frederick Douglass Debates at Fayetteville State University are an annual event that shine the light on issues that would have been of interest to Douglas.