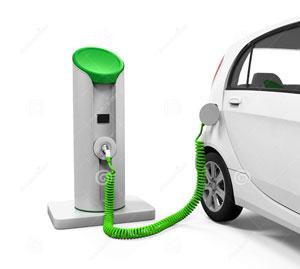 Fayetteville City Council members met for seven hours to tackle half a dozen agenda items during its monthly work session last week. No votes or decisions are made during the monthly work session.
The monthly planning meetings are usually attended by staff and council; however, this month the meeting was moved to the Council Chambers because more than 20 people attended the meeting because of the agenda items. Those in attendance were exposed to an exhibition rarely seen by the public. It was a night of frustration for council members who had to deal with issues ranging from policy matters to appointing citizens to advisory boards, all of which were hotly contested by the members of the council.
One of the hot button issues members dicussed was garbage collection in a far reaching area of West Fayetteville, an area served by Councilman Bill Crisp. Environmental Services Director Jerry Deitzen briefed the council on a pilot project in which a private contractor would be paid to pick up the trash to see if it could do a better job than Deitzen's crew. Recent studies concluded the city performs at lower cost than private firms.
Councilmen Jim Arp and Chalmers McDougald joined with Crisp to deride the plan that was approved by Deitzen and City Manager Ted Voorhees. The City Council decided the experimental trash collection project should be limited to Crisp's district. The confrontation came because the council's original directions were vague, according to Voorhees. Deitzen faced heavy criticism from the member of the council, with some challenging the validity of his report. McDougald went so far as to suggest he be fired. Voorhees came to Deitzen's defense, pushing back in what continued to be a testy exchange between elected officials and their top administrators.
Later came a clash among council members themselves over how best to appoint interested residents to the city's numerous advisory boards and commissions. Bobby Hurst has chaired the committee with that responsibility for eight years. But some new members including Mayor Pro-Tem Mitch Colvin want to change the process. Under the current process, the city lists board openings on its website. City residents who wish to volunteer their time to serve on the board fill out an online application for the positions, some of which require licensure. The applications are then reviewed by the committee and recommendations for appointment are taken before the council for a vote.
Hurst felt Colvin was questioning his integrity. Colvin questioned the process used by the committee to nominate citizens to the boards. Hurst and appointments committee member Bill Crisp got so angry they resigned from the committee.
At 11 p.m., council closed their work session and went into special session to discuss the upcoming parks and recreation bond vote. Although Councilman Kirk deViere, a former Army officer, now downtown business owner, is the newest member of the board, he guided his colleagues through the process. This was his first work session having just been elected in November. Prior to his election, deViere attended council meetings regularly and took notes, which allowed him to hit the ground running.
He sketched out the projects that council had chosen in an October planning session and reviewed those favored by residents who had responded to a survey. He led council to its final decision, which eliminated a proposed $3.2 million aquarium from the projects list and put to an end any further discussion of a $28 million multipurpose aquatic and senior center in order to avoid public confusion.
The marathon meeting ended at midnight.