For many students, the college enrollment process is a complex ex-perience. Counselors at Fayetteville Technical Community College realize that the maze of procedures, deadlines and paperwork can be frustrating for freshmen students. Even students who have attended FTCC previously find the changes in the process somewhat con-fusing. As a response to this dilemma, FayTech NOW, the New/Returning Student Orientation Workshop, was created. It is currently being implement-ed as a way for Counseling Services to more effectively assist the large number of new and returning students who de-sire approval into one of the more than 150 curriculum programs available. This group session also reduces the wait time that can be a result of seeing many stu-dents in individual counseling sessions.
Students have two options. They can attend the session face to face or online. The same material is covered in both. The face-to-face group session is facilitated by counselors who are knowledgeable regarding the enrollment process. Counselors explain to the group the different important links on the website and assist them in choosing a program. Students may ask questions and get assistance with understanding the requirements. The FayTech NOW group sessions are held in the Tony Rand Student Center, and students who need to attend should sign in at the Counseling Services desk.
The online option is available through the FTCC Website. This is done indi-vidually. At the end of the online workshop, students must successfully complete and electronically submit a short assessment. Their program approval paperwork is sent to them via e-mail in three business days. The FayTech NOW online workshop can be found on the Counseling Services webpage (www.faytechcc.edu/counseling/default.asp) by clicking on "New Student Orientation."
The approval designates the curriculum program that the student will gradu-ate from and the classes they will need to complete and places them at the appropriate academic level based on either placement assessment or transfer credit in reading, English, and mathematics. Students are also assigned an academic advisor, generally in their program area, to assist them in achieving educational goals.
One of the most challenging aspects of going to school for those who are new or challenged with the computer is that FTCC is "going green" to recycle and reduce the use of paper products. Therefore, all i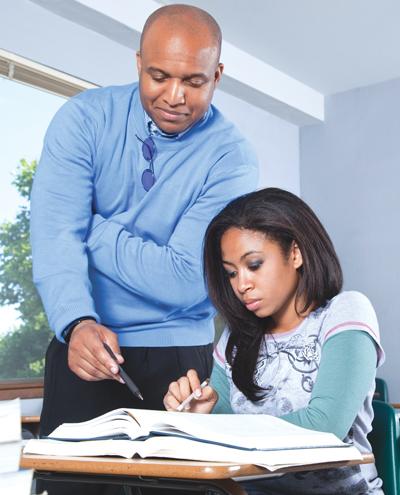 nformation that formerly was sent through snail mail can be accessed via the internet. The key to being successful is to learn to make good use of the website (faytechcc.edu) and all of the free educational resources available to students at FTCC.
FayTech NOW is not appropriate for every student. Some will still need to be seen individually by a counselor. Students who have a concern or a question are always welcome to visit Counseling Services for assistance. Students who have attended FayTech NOW have responded favorably to learning useful solu-tions to eliminate enrollment problems. This cuts down on travel, expense, and time spent visiting the various offices to seek assistance. Students find the tips for success useful and eagerly ask questions and get answers. Counselors find the group format ideal because they are able to impart valuable information to more than one student at a time, cutting down on individual sessions and freeing up time to spend on other tasks. Students are encouraged to take advantage of yet another great benefit of attending FTCC.
For questions or more information contact, colee@faytechcc.edu, 678-8365 or nancec@faytechcc.edu, 678-8411.
Photo: Counselors at Fayetteville Technical Community College realize that the maze of procedures, deadlines and paperwork can be frustrating for freshmen students.