When Fayetteville and Cumberland County merged Parks and Recreation Departments to become Fayetteville/Cumberland Parks and Rec in 2004, the newly combined staff immediately began the work of planning to meet the needs of the community. Surveys were conducted and needs were assessed. By 2006, a master plan was in the works showing both the city and county government what the citizens wanted the department to look like in the coming years and decades.
It's taken some time and effort, but that plan on how to meet the needs of Fayetteville/Cumberland County citizens is getting a close look from community leaders.
According to Michael Gibson of the Fayetteville/Cumberland County Parks and Recreation, the time for action has come.
"We decided to come up with a bond package. That is mostly the way parks and rec items are funded. In that package, are 15 items or projects that are based on the executive summary of the master plan from 2006," explained Gibson.
Although the plan is ambitious, it is based on community feedback and needs in the community that were expressed when the two departments first merged.
"Here you have the fourth largest school district in the state of North Carolina and there is only one outdoor pool," said Gibson. "We can see that we have glaring defi ciencies."
While the bond package is not a done deal yet, Gibson is seeking to educate the community about what they will be paying for. To get the word out, there has been a series of informational community meetings detailing the plan to the public.
"We've heard positive comments on the big things. One thing we are trying to make sure that people understand about these packages is that these are revenue generators. We are not asking the citizens to build more facilities that they will have to put more capital into and pay expenses for," said Gibson. "We are, technically, asking for capital funding only to build them. The revenue generated from having tennis tournaments and swim meets and track and fi eld meets would generate revenue to operate these facilities."
Broken down, the bond measure is asking citizens for roughly three cents on every $100. For example, if a person's house is $100,000 they would have to pay roughly $30 a year in taxes to contribute to this plan.
In a nutshell, the projects include a multi-purpose aquatic center with a senior center. The facility would be 120,000 to 130,000 square feet with approximately 18,000 square feet dedicated to the seniors. There would be an aquatics facility of about 35,000 to 38,000 square feet with field houses, an indoor running track, a wellness center with fitness rooms, a common space and a commercial kitchen. A skateboard park is on the list too, in addition to a 50-acre sports complex with soccer fields, softball fields and baseball fields. Splash pads, neighborhood pools and one big community pool are included along with some building upgrades, two new rec centers and a green waste plant.
That is a lot of information to process, but Gibson is confident that if the public is informed, they will be able to make informed choices when it is time to vote.
"I think we need to give enough information in our community meetings, and do a better job making sure that the people understand what they are buying," said Gibson. "We want to give them enough information so that they can say 'Yes, this thing looks like a viable option.' And that will enable us to do some great things and create a better lifestyle for the people who live in the city."
The plan can be viewed in its entirety at the Parks and Rec. website www.fcpr.us/ as can the master plan that inspired the projects.
The current system
With 18 rec centers, three sports complexes, nine special use parks, 13 neighborhood/school parks, nine neighborhood parks, a community/school park, three community parks, four regional parks and four specialty parks throughout Cumberland County, Parks and Rec has plenty to offer.
Whether it is a place to relax and catch your breath (at Cross Creek Park), a place to grow your own food (at the Fayetteville Community Garden) a place to listen to a concert, have a festival or hold a special event (at Festival Park) or a place to take your dog for socialization (at Riverside Dog Park) the specialty parks add plenty to the quality of life here in Cumberland County.
The regional parks are each a treasure unto themselves. With Arnette Park comes baseball fields, sand volleyball courts, a horseshoe pit, tennis courts and nature trails. At Hallo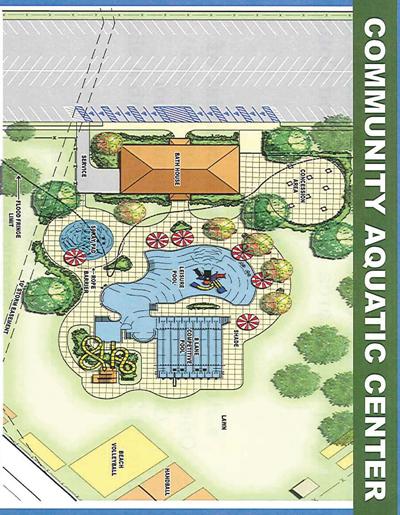 ween there is a haunted trail and during the holiday season a beautiful outdoor light display. Clark Park is the community's second largest regional park. With beautiful walking/biking/running trails along the Cape Fear River and an education nature center, Clark Park is the perfect place to spend a day outdoors without having to leave the city. The park also has a put-in point on the Cape Fear River for canoes and offers a variety of nature-related classes for people of all ages.
Lake Rim has something for everyone, and a great location to boot. With walking trails, tennis courts, playgrounds, picnic shelters and a lake, there is always something to do at the park. Because it is in such a great spot, Lake Rim offers fishing classes and holds events several times a year that take advantage of being on the water. Some of the other classes include star-gazing and archery and the summer camps can't be beat.
Mazarick Park is a a multi-purpose park featuring fishing, boat rentals, a Frisbee-golf course, picnic shelters and trails. A tennis court and a baseball fi eld are available for a quick game. Picnic areas are open to the public on a first-come, first-served basis unless they are reserved.
The community parks are each unique to the areas they serve. It's where you'll find athletes, fans and parents during the various sports seasons. The baseball fields, soccer fields, outdoor basketball courts are all part of what make up the community park network.
Like the community parks, the neighborhood parks are a unique part of the county landscape and offer different things at each location. Whether it is a field or court for a pick up game of basketball or baseball, a playground, walking trail, a picnic pavilion for large gatherings or green space, the neighborhood parks are user friendly and provide wholesome fun and entertainment.
The local special use parks are quite an addition to the park system and include Martin Luther King Jr. Park, Freedom Memorial Park, JP Riddle Stadium, Arsenal Park, Cape Fear Botanical Garden, Rowan Park and the Senior Citizens Center. Whether it is a chance to contemplate sacrifices and freedom at Freedom Memorial Park, or catching a SwampDogs game at JP Riddle Stadium or strolling through the botanical garden, the area's special use parks seek to round out the offerings of the Parks and Rec system.
In addition to the facilities, there are seasonal sports like basketball, baseball, football and cheerleading each year. Seasonal camps and sports clinics are also a part of Parks and Rec offerings as are classes like karate, yoga, zumba, cooking classes, dance classes and even music lessons. Each facility has its own offerings to best meet the needs of their customers, but look around, the prices can't be beat and there is sure to be something of interest near you. Quite often if a rec center doesn't have what you are looking for they can point you in the right direction.
Find out more about Fayetteville/Cumberland Parks and Recreation at www.fcpr.us or call 433-1547.