The best thing about a charity golf tournament is that you can still be a community hero even if you hit a shank from every hole. If you've evolved out of the shank, the 1st Annual Chipping for Charity Golf Tournament may turn you into a community hero with a million dollars or a new BMW.
Chipping for Charity benefits the Team Daniel Foundation and the Karen Chandler Trust. The tournament begins at 9:30 a.m. with a shotgun start on Friday, Sept. 16 at the Gates Four Golf and Country Club. Entry fees are $75 per player and $300 per four-man team. Fees include an 18-hole round of golf, cart fees, event T-shirt and lunch. Sammio's Italian Restaurant and The Wine Café are sponsoring the 19th hole.
Golfers may register at Sammio's Italian Restaurant at 3057 North Main St., in Hope Mills, starting at 6:30 p.m. on Thursday, Sept. 15. In addition to registration, golfers can bid in the silent auction.
"We're auctioning off a cruise, four spots for a shot at a million dollars for a hole in one, three slots for a $2,500 putting contest and four spots for a hole in one for the BMW car," said Dr. John Tinsley, Chipping for Charity organizer. Bids will be open through the end of the tournament. Golfers may also register at 8:30 a.m. the day of the tournament or by mailing in the registration form found on the Chipping for Charity Facebook event page.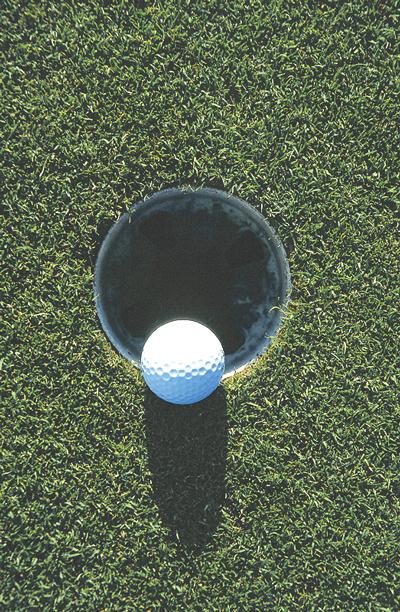 The Karen Chandler Trust is named for a local musician who lost her battle with breast cancer in 1999. Before her death, fellow musicians held a benefit to help Chandler meet her fi nancial needs. The trust was established after Chandler's death to help others in our community deal with the financial burden of living with cancer.
"For example, if a person needs chemotherapy and they have to go out of town for treatment, the trust will help supplement the family so they can go with their family member. They fill a lot of gaps where families can fall through the cracks when insurance doesn't pay for everything," said Tinsley.
Team Daniel Foundation was established in 2008 to educate families and the community about resources and services available to individuals with developmental disabilities.
Tinsley explains, "Not all families are aware, exactly, of what the government helps pay for and Team Daniel helps families fi nd those funds and budget for their needs."
John and Denise Mercado, founders of Team Daniel Foundation, have personal experience navigating the maze within which support services can be hidden. Their son, Danny, contracted spinal meningitis as an infant, which caused multiple developmental disabilities. The Mercados use their experience and knowledge to advocate for families across North Carolina.
For more information on Chipping for Charity, please contact Team Daniel Foundation at golf@teamdaniel.info or 800.991.6421.
Photo: Chipping for Charity benefits the Team Daniel Foundation and the Karen Chandler Trust.