Fayetteville is in for a treat as we kick off 2012. The Friends of the Library are sponsoring author and journalist, Celia Rivenbark, on Jan. 10 at 7 p.m. The visiting author's program will be held at the Cumberland County Headquarters Library, 300 Maiden Lane. She will sign books following her program.
Rivenbark is an award-winning journalist and author of six books. Her latest book, You Don't Sweat Much for a Fat Girl came out in August of 2011. Like her previous books, her newest book is a collection of humorous essays that explore topics such as the idiot who had the bad timing to tell a terrorist joke at an airport to Nebraska's law allowing the drop-off of babies and teens.
Says Kelly Tomita, marketing and communications manager for the library, "She is very popular in the area for her lighthearted approach to southern culture."
In her book Bless Your Heart, Tramp: And Other Southern Endearments, Rivenbark says, "I'd sooner wear white shoes in February, drink unsweetened tea and eat Miracle Whip instead of Duke's than utter the words 'you guys.'"
The author grew up in Duplin County, N.C., where she claims, "Her grandparents' house, just across the ditch, had the first indoor plumbing in Teachey, N.C., and family lore swears that people came from miles around just to watch the toilet flush."
After just a few years of college, Rivenbark went on to work at the local newspaper at age 19, and eventually moved to the Wilmington Morning Star. She currently writes a syndicated weekly humor column for McClatchy-Tribune Media Sources that appears in 30 newspapers. USA Today says of Rivenbark, "Think Dave Barry with a female point of view."
The author currently lives in Wilmington with her husband and 14-year-old daughter, who is often featured in her writing. In a recent interview she claims, "I let her read everything I write about her, and so far, she hasn't killed anything."
Rivenbark admits that her true love is the Snuggie. "My mother-in-law gave it to me for Chris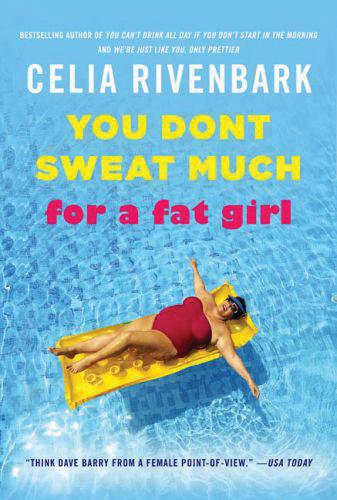 tmas, and I fell in love immediately. It is more than a blanket with sleeves. It's like being back in the womb floating in a sea of amniotic fluid — but with TV."
In her latest column, which can be found on her website ,she gives the "Forever Lazy," the newest incarnation of the Snuggie, a try. You can read this and more at her website: www.celiarivenbark.com. You can also follow her on Facebook and Twitter.
Says Tomita, the author's program will follow a "very brief business meeting for the Friends of the Library." The public is welcome to attend. While the library will be closed due to remodeling, the event will be held in the Pate Room, just off the main lobby, which will be accessible to the public.
For a full schedule of visiting authors for 2012, you can view the library's interactive online calendar at www.cumberland.lib.nc.us. Click on the Events tab, and then use the "Search by Event Type" and choose Author Visit.
Photo: The Friends of the Library are sponsoring author and journalist Celia Rivenbark on Jan. 10 at 7 p.m.