Spring Cleaning-Revised for Seniors
Do you remember what the definition of Spring Cleaning meant to your mother? We bet that it included removing every rug, piece of furniture and set of curtains from the house. Then everything was washed down from top to bottom and returned to its usual spot. That was a tremendous undertaking!
Well, things have changed in many ways in that regard. Since most people do not open their windows, much of that dust does not get into the houses. Also, we have great vacuum cleaners and cleaning supplies.
As people age into the senior category, the body just isn't able to do what was done in the "good ole days." So let's decide on a new definition for Spring cleaning that suits the senior citizen.
Spring cleaning is: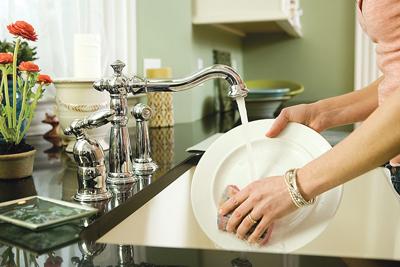 • Routine cleaning from March through May.
• Planting new plants in the porch planters.
• Spraying the pollen off the patio with the hose.
• Moving winter clothing to make room for the summer clothes.
• Arranging for a person to clean gutters or power wash the house.
• Taking woolens to the dry cleaners.
• Getting fresh pillows for the old sofa in the den.
• Laundering the old bedspread.
All of these activities can be done with a family member or by hiring a professional CAREGiver. Home Instead Senior Care has staff to assist with the above listed ideas and many more. In the scheme of important, these items are not life essential. However, these activities are life enriching and help the senior maintain activities they have always deemed valuable.
Photo: As people age into the senior category, the body just isn't able to do what was done in the "good ole days."