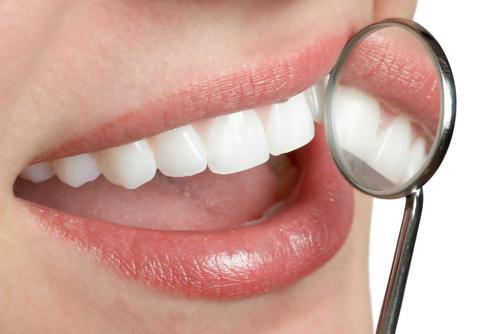 There are a lot of things that get taken for granted in life, and for many people healthy teeth is one of them. But talk to any of the 37,000 patients who have participated in the North Carolina Missions of Mercy program since it started in 2003, and you will likely hear stories about good teeth gone bad and the sweet relief delivered by the selfless volunteers who man these mobile clinics. When the priority for the day is getting food and securing a place to sleep that night or when there just isn't an extra $20 to buy groceries much less pay for a visit to the dentist, a toothache may have to wait. Unfortunately, there is no shortage of people in this situation.
On Friday, June 29 and Saturday, June 30, NCMOM, hosted by The Care Clinic, Better Health, and Operation Inasmuch is offering a free adult dental clinic at the Charlie Rose Agri-Expo Center. This event has been a long-time coming. Hours of volunteer work have been spent recruiting volunteers to work at the event, coordinating food for the workers and snacks and transportation for the patients — but there is still much to be done.
While the clinic provides space and equipment, local organizations have offered grants to pay for the expenses that NCMOM is unable to donate. Thanks to the North Carolina Dental Society, Florence Rogers Charitable Trust, Cumberland Community Foundation, Advised/Charitable Funds of Sammy and Carol Short, Lynette S. Green and Michael R. Green, Ray and Daphne Manning, Eleanor B. Manning and Marcia Gallina, patients are able to receive dental care at no charge during this event.
It all started with a story on the news last year showing people standing in line waiting for a chance to see a dental professional.
"We know we have a need here, too," said Care Clinic Executive Director Cathy Ory. "(At the Care Clinic) we provide extractions to low-income uninsured people so we see the need," said Ory. "Better Health provides emergency funding when they can. They get calls on this, too. Operation Inasmuch deals with the homeless and they see tremendous need for dental care. We started working on it and were able to persuade them to consider Fayetteville. It worked. We have a phenomenal community and many churches and organizations that are assisting."
Judy Klinck is the Executive Director at Better Health. She is also a dental hygienist and has volunteered with NCMOM in the past. "I have seen this in action and it is remarkable what can be done in a mobile temporary clinic. This clinic meets a critical need in Cumberland County for people who do not have access to dental care. If you need care, don't be dissuaded by the inconvenience of waiting in line — it will be worth it."
At Operation Inasmuch, a smile is more than just a smile. "There is not enough dental care for the homeless in this town. They don't have the income to go get dental care," said Sue Byrd, executive director of Operation Inasmuch. "If you have a cavity and no money and no dental insurance, all you can do is get that tooth pulled. At this event they can get cavities filled and keep their tooth. This can be life changing to have a tooth repaired and not pulled. Having a healthy smile can sometimes mean the difference between getting a job and living on the street. If you have a mangled smile many businesses won't hire you because they don't want someone with a nasty mouth representing their business."
People don't always consider that a healthy mouth is part of overall good health.
"When C. Everett Koop was the Surgeon General he said that a person who is not in good oral health is not in good health," said Klinck. "It has been researched and validated that poor dental health is related to heart diseases. It is critical that we have good dental care and health care for all our citizens, and this is a step in that direction."
"We are still in need of volunteers to during the event and to help set up and tear down. To work the two days of the event you must be 18 or older," said Klinck.
The clinic is open from 6 a.m. to 5 p.m. on Friday and from 6 a.m. to 3 p.m. on Saturday. Patients are accepted on a first come, first served basis, no appointments accepted or required.
To volunteer, or for more information visit www.ncdental.org.
Photo: N.C. Missions of Mercy brings a free dental clinic to the Crown on June 29 and 30.