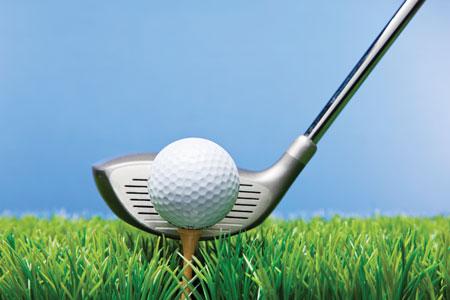 The nonprofit Fayetteville Area Hospitality Association (FAHA) comprises a group of area businesses committed to promoting "Hospitality and community awareness and involvement" in Fayetteville and Cumberland County. That commitment to community is underscored by FAHA's hosting of its 11th Annual Charity Golf Tournament on Friday, Sept. 14, at Cypress Lakes Golf Course. Tournament format is four-person captain's choice, with registration and breakfast at 8 a.m., followed by a shotgun start at 9 a.m. Deadline for registration or sponsorship is Monday, Sept. 10.
Proceeds from the tournament, sponsored by International Minute Press, Miller-Motte College, Olive Garden Italian Restaurant, R. A. Jeffreys Distributing Company, LLC and Up & Coming Weekly, will benefit the Falcon Children's Home and Kidsville News! Literacy and Education Foundation.
"We started this series 11 years ago as a charity fundraiser," said Ramona Moore, president of FAHA. "Groups that have benefited from the tournament in the past include the Fayetteville Police Foundation, the Stanton Hospitality House, The Cancer Center, the Boys and Girls Club, Make-a-Wish Foundation and the Wounded Warrior Project.
"We made a five-year commitment to Falcon Children's Home a few years ago. We have built such a rewarding relationship with Joey Leggett, the director of the home. Falcon shows such appreciation to any group that helps it," Moore said. "We just love them. And Kidsville News! wanted to partner with us to grow the tournament and benefit their program for the children."
For more than 100 years, the Falcon Children's Home has opened its doors to children needing out-of-home placement. Its programs include the Mothers and Babies Program, which assists teen mothers with education, parenting skills and life-skills for independent living.
Nationally acclaimed Kidsville News! of Cumberland County is an award-winning literacy and educational resource newspaper provided free each month to all K-6 children in Cumberland County and Fort Bragg.
According to Moore, 92 participants helped raise $10,000 during last year's tournament. FAHA hopes to exceed those numbers this year, with a goal of 120 participants. Various levels of sponsorship and participation are available for the tournament, including Individual Golfer, Hole Sponsor, Four-member Team and Team Sponsor (foursome and Hole Sponsor). Donations are tax deductible.
"You can buy a sponsorship for $100, and we display your sign on the tee boxes so you get good coverage there," said Jack Stultz of Kidsville News! Title sponsors' names will appear on a banner over the picnic hut where the trophies will be on display.
The tournament offers prizes for first-, second- and third-place teams, the longest drive, closest to the pin and hole-in-one, as well as door prizes.
"We have a lot of prizes," Stultz said. "A tremendous amount, from local restaurants and including trips, free rounds of golf on other courses and gift certificates."
After the tournament, participants will enjoy lunch catered by Olive Garden Italian Restaurant. It is the second year the restaurant has provided the meal.
"We believe it is a good cause," said Moe Kong, general manager of the restaurant. "We encourage everyone to come out and support it."
The tournament is well received — and well known — throughout the community.
"We've been doing this tournament for a long time," said Michelle Williams of FAHA. "It's very, very successful. It always amazes me that when I am an attendee at other tournaments, people recognize me and say, 'Aren't you part of the Hospitality Association tournament? That's a great tournament!' We want people to come out and donate time, prizes, anything that can help make it more successful for a great cause."
Participants and sponsors are encouraged to sign up by Monday, Sept. 10.
"We certainly need and welcome people's support," Stultz said. "We have a great time. I think if they come out, they'll join us again next year as well, and many years to come."
For more information or to sign up as a sponsor or participant, please contact Moore at (910) 922-8737 or Jared Ostendorf, Golf Committee chair