Successful Hospital Discharges Aren't Accidents
Nearly a quarter of all hospital discharges patients experience an adverse medical event within one month of discharge. Since 1970 the average length of time spent by older patients has declined by an average of seven days. This decline in time spent in the hospital means planning a successful discharge is even more critical.
Adverse events include errors in prescriptions, in medication orders, infection, confusion about discharge instructions and a failure to follow-up on unresolved problems. Because the discharge happens at a naturally stressful time, the patient finds themselves frequently unable to recall critical discharge instructions or not even being included in the process at all.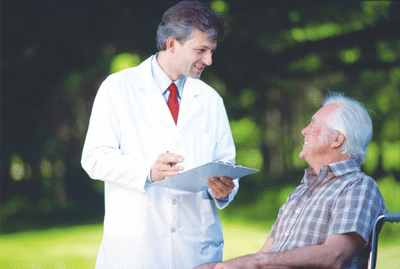 Medicare defines discharge planning this way: "A process used to decide what a patient needs for a smooth transition from one level of care to another." Medicare mandates that a discharge plan be in place to identify patients likely to suffer adverse events post discharge. It requires that these plans be a part of the medical record, show evidence of family inclusion in the process and account for the patient's ability for self-care and the availability of post hospital services.
You, as a patient, have a responsibility to know several things about your discharge plan including:

• Expected date of discharge and diagnosis at time of discharge
• Medications/prescriptions at time of discharge
• Transportation needs at time of discharge
• Medical equipment needs (Cane, Walker, oxygen, etc)
• Home-care needs (home health aide, VNA, Physical therapist)
• Rehab needs (acute,subacute)
• Special Foods and/or diet restrictions
• Physical activity restrictions
• Follow-up appointments
Home Instead Senior Care of Fayetteville has put together an extremely useful Discharge Planning Booklet which includes the above tips plus many more. For more information, call 910-484-7200 or visit www.homeinstead. com/647.
Photo: Since 1970 the average length of time spent by older patientshas declined by an average of seven days.