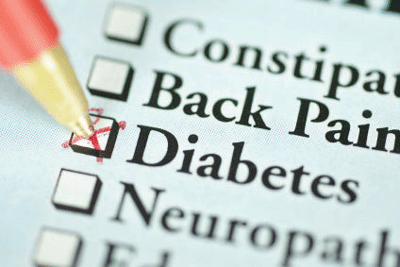 You are so sweet. Don't sugar-coat it, give it to me straight. I have a sweet tooth. Revenge is sweet. Give me some sugar. Let's keep this short and sweet.
Clearly, we are a nation fascinated with sugar and sweetness. We talk about it. We sing about it. "Pour some sugar on me"; "A spoonful of sugar helps the medicine go down"; "Sugar … oh honey honey/You are my candy girl" … it's in our blood, and like so many things, more is not always better.
High blood sugar (glucose) levels that are the result of the body's inability to use and/or produce insulin is called diabetes, according to the American Diabetes Association. While it is usually manageable, left untreated complications associated with diabetes include heart disease and stroke, high blood pressure, blindness, kidney disease and nervous system damage. On Nov. 7-8, learn more about diabetes care and prevention at Fayetteville Technical Community College at How's Your Sugar?
Mitzi Johnson is the dean of Health Programs at FTCC, and she's excited about the services and resources that will be available at the event.
"This idea came from Dave Wilson, one of our foundation board of directors," said Johnson. "It grew from there and is the result of a group of people who want to do something helpful."
Services at How's Your Sugar? include educational opportunities, screening and access to resources. Blood pressure and sugar screenings, Body Mass Index testing and cholestorol screening (for high-risk subjects) are just some of the resources available.
"We are going to have a nurse practitioner on site and she is going to work with pharmacy students," said Johnson. "They will be talking to people and giving them options for referrals and helping them connect with resources."
The Army Wellness Center will have a display, as will Better Health and Southern Regional Area Health Education Center.Education is part of the focus here, but changing lives in the bigger goal.
"We want to prevent problems, but we know that in our population, and in the south in general, there are high levels of obesity diabetes," said Johnson. "Our nursing students, for several years, have done various community health projects — including blood sugar checks. This is an expansion."
In the past, events like this brought in more than 200 visitors a day, but Johnson is hoping for a bigger crowd this time around. The screenings are more comprehensive, there are several organizations involved and access to resources is more extensive.
"I love the community collaboration, and the fact that there are so many community members taking an interest in this and contributing," Johnson said. "We already had some resources available and it is a good experience for the students."
Johnson hopes to see a big turnout from the students, faculty and staff at FTCC but invites the public to attend as well. The event takes place at the Tony Rand Student Center from 9 a.m. to 3 p.m. on Nov. 7, and from noon to 7 p.m. on Nov. 8. Call Mitzi Johnson at 678-8372 for more information.