It's never too early to celebrate the Christmas spirit and do some shopping. What better way to do both than to take a trip around the world to observe Christmas traditions and eclectic gifts? Now, we know most of us don't have time to take an actual trip around the world, but on Nov. 17, Cornerstone United Methodist Church will host the 12th annual Christmas Around the World from 11 a.m. to 6 p.m. By attending the event, you can get a taste of the world without ever leaving home.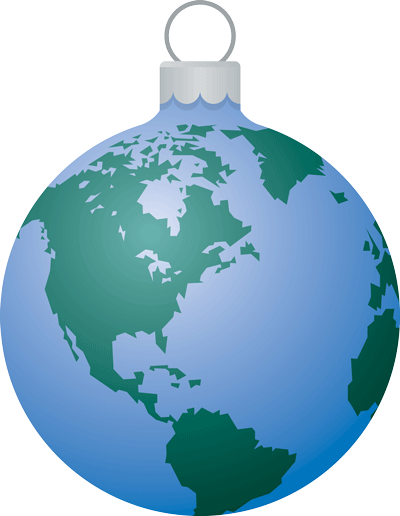 This year's event will be different from ones held in the past according to Robin Berg, event chairperson.
"This is the first time we have done the event on such a large scale. There is a multi-cultural focus on this year's event. We plan to have more than 50 vendors representing numerous cultures. The music and entertainment will be diverse as well," Berg explained.
In years past, the event was primarily a bazaar, but this year it has grown into a multi-cultural festival. Entertainment will be provided throughout the day by the Phillipino Dance Troupe, Voodoo Tattoo (classic rock), Groupa Compartiendo Vida (Hispanic Praise Team), Until November Band, Okinawan Dance Troupe, a gospel band and three other local bands. In addition, the Cornerstone choir will sing.
Vendors will be on hand selling unique merchandise and foods from around the globe. Lip-smacking lumpia, tantalizing tacos and bountiful barbeque as well as other ethnic dishes sure to please the palette will be available. The Cornerstone youth group operates a specialty coffee shop named Blessed Brew and will offer lattes, cappuccinos and regular coffees throughout the day.
There will also be pastries available to enjoy with coffee and baked-goods gift packages available for purchase. Additional events planned include a silent auction and pictures with Santa. The pictures will be available immediately after sitting. There will free shopping bags available for the first 500 attendees.
Children will have their own entertainment area as well. Five "bounce houses" will be provided in addition to slides and games. There will also be cotton candy, sno-cones and popcorn. This is a great way for parents and children to enjoy the event, leaving parents free to shop at their leisure knowing their children are in a fun, safe and caring environment.
"We felt it important to provide outreach on a larger scale," said Berg.
"This year, 25 percent of the proceeds of the event will be given to the Wounded Warrior Battalion. We are moved to help support the soldiers and families who have sacrificed for us all and are experiencing difficulties in their transition," Berg said.
Christmas Around the World will take place at Cornerstone United Methodist Church located at 1411 Rim Rd. in Fayetteville. Parking is available at the E.E. Miller Elementary School, which is adjacent to the church. For information, visit www.cornerstoneumconline.com or call 910-868-5686.