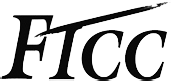 Our world is very competitive. Among the applicants for many jobs, a skill-set is not enough.
Candidates who display a creative edge often rise to the top. Creativity is what solves problems and offers solutions to employers. Fayetteville Tech offers programs that rely heavily on creativity and the critical thinking skills that lead to success.
The Fine, Performing and Graphic Arts Department contains four program areas and grants five degrees and two certificates. The Graphic Arts Department uses state-of-the-art equipment to prepare students for the workforce.
An advertising and graphic-design degree is awarded as an associate of applied science. This two-year program is designed to give students the skill-set necessary to enter the workforce with contemporary knowledge of software and the technical abilities needed in today's competitive market.
The Digital Graphics Certificate is a two-semester, 14-credit-hour program used by graphic artists in the community to update their knowledge of current software used in the field.
The Graphic Design Basics Certificate is a two-semester, 12-credit-hour program designed to give qualified high-school students the opportunity to earn college credit, giving these students an advantage as they enter post-secondary education.
The Fine Arts Department awards associate in fine arts degrees in four areas of study. Every class in the four disciplines is fully transferable. The AFA prepares students to transfer to a four-year institution with a minimum of 65 credits, which includes many general university requirements.
The AFA Visual Arts Degree, AFA Drama Degree and AFA music and music education degree offer a solid foundation of art for the student intending to pursue a liberal arts degree or a fine arts degree at a four-year institution or for the student who will transfer to a professional art school.
The AFA/drama degree includes courses in acting, technical theatre, makeup, costuming, script analysis and lab courses in acting and production.
The AFA general fine arts degree is a sampler within the fine-arts field. The program is intended for the student wishing to pursue a four-year liberal arts degree or a bachelor of arts or bachelor of fine arts. Students are required to take classes in the disciplines of visual art, dance, drama, music and creative writing.
The Drama and Visual Arts program are active throughout the FTCC campus as well as in the Fayetteville/Cumberland County community.
Our theatre program presents four productions a year, including a musical and a children's show. Events are free to the public, and all productions have open auditions to offer anyone in our community the opportunity to experience live performance.
Part of the visual arts program at FTCC is the art gallery, located directly across from Cumberland Hall Auditorium located at the Fayetteville campus. Eight to ten exhibitions are displayed throughout the academic year, including student work, artists from the community, and an exhibition of works by international artists.
FTCC offers a plethora of options to promote creativity and enhance critical thinking skills to lead to your success!