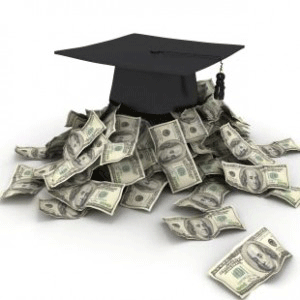 It's official: the holidays are over. You have run yourself ragged trying to find just the right gift for everyone you know, spending next month's paycheck and tightening your grocery budget. Wouldn't it be nice to be able to give something to your kids that wouldn't cost you any money? Instead of getting them the latest gadget, which will undoubtedly be outdated within six months, wouldn't you like to do something that might positively affect the rest of their lives?
Fayetteville Technical Community Colleges has the solution for you, and we feel that it is one of Fayetteville's best kept secrets.
For years now, local high school students have been invited to take classes at FTCC through the High School Connections program. This exciting opportunity provides students with both high school and college credit tuition — free. According to money.cnn.com*, the average cost of public university tuition for the 2012-2013 school year is about $8,655. Add to that the expense of books, housing, fees, food and your child's version of "spending money," and you've probably got some heavy financing to do. When it comes to total cost of attendance, College Board gives a "moderate" budget estimate of $22,261 at a public institution and $43,289 at a private one.
The HSC program can help alleviate these financial worries for many local families. Eligible junior and senior high school students can participate in a variety of programs, and although they will incur textbook and fee costs, the tuition itself is paid in full through the state's Career and College Promise initiative. Sample career and technical education programs include Demi-Chef, Plumbing, Graphic Design, Nursing, Medical Coding and many more. FTCC even offers general college transfer classes for those students who, like the rest of us, aren't sure yet what they want to be when they grow up.
Now, as parents, you are probably jumping for joy at the thought of giving your kids a head start on their post-graduation plans; the sooner they have job training for the "real world," the less likely they are to live on your couch forever. Past CTE students who have completed certificate programs via HSC have been able to find work after their high-school graduation, either full-time or part-time as they pursue further education. Students who take college transfer courses can complete as many as 34 credits by the time they graduate from high school, which can take a healthy bite out of that four-year degree cost. Financially, our smartest students are those who begin their college education with HSC, then enroll in FTCC to complete an associate's degree, and then transfer on to a four-year university if needed.
Hopefully by now, you are wondering how to get your child involved in our program. In that case, we encourage you to speak first with your student's high school counselor; each Cumberland County high school has a designated HSC contact to help you get started. FTCC will also host an open house for HSC on Feb. 12, from 5:30 to 7:30 p.m. for interested student and their parents.
For more information about requirements, a list of available programs, and how to contact us, visit our website at http://www.faytechcc.edu/highschool_connections/default.asp.
They say the best gifts in life are free; why not let your gift be your child's college education?