For many in our community, it seems as though the search for a great job will never end. While this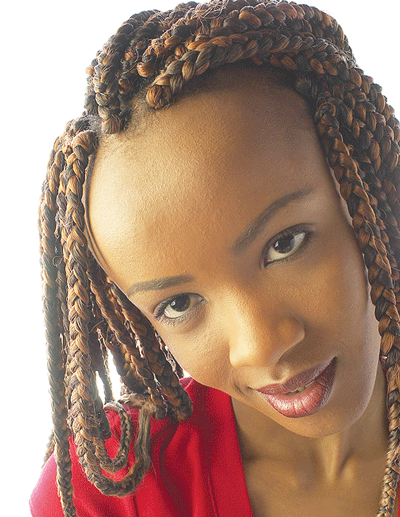 situation may in large part be the re-sult of a slow-moving economy, it may also be that many simply do not know exactly what they want as a profession/career and may not know how to get there.
Fayetteville Technical Community College offers many solutions to this occupational dilemma, with opportuni-ties available to anyone interested in improving their oc-cupation or wishing to simply start over and pursue a new career path. A new program offered by FTCC's Continuing Education division is the Natural Hair Care Professional program. Whether you desire a career change or you are currently working in this field and would like to continue and seek your licensure, FTCC has a perfect solution for you!
Natural hair care is a growing business because many people have begun moving away from chemical use on hair and are wearing hair naturally, in the form of twisting, wrapping, ex-tending or locking. The North Carolina Board of Cosmetology is the governing board of Natural Hair Care specialists, and as a result of rise in this business, the board is requiring that all specialists currently practicing in the field and all operating natural hair care shops become licensed. Individuals who began practicing before July 1, 2010 can submit proof to the board that the natural hair care specialist was actively engaged in the practice of natural hair care prior to July 1, 2010. They must also pass a practical and written exami-nation conducted by the board and pay the required fee to be issued a license without having to go to school for the 300-hour Natural Hair Care curricu-lum. However, specialists who began practicing after July 1, 2010, will be required to attend a 300-hour training course before they can sit for the state board's examination.
The Natural Hair Care Professional program at FTCC has been built around the high standards of the N.C. Board of Cosmetology for those entering or currently practicing in the field. Each aspect of this program has been carefully planned, from those representing the very best of instructors to areas represent-ing top-notch facilities. A major benefit through this program is that it is offered to the community at an affordable cost. FTCC offers support and encouragement to individuals in the community who want to improve their lives through edu-cation that will result in a positive, rewarding career path. Students in the Natural Hair Care Professional program will not only gain a full understanding of the Natural Hair Care profession, but also the knowledge needed to successfully pass the state board exam. Major topics covered in the class will include safety and sanitation, business ethics, manage-ment styles and the most current styles and techniques of natural hair. Students who complete the program at FTCC will gain a strong knowledge and understanding of how to run a successful Natural Hair Care business.
Are you are interested in a career that will allow you to utilize your creative abilities and comfortably support your family financially? Would you like to become licensed and increase your chances for success in this field? Do you need a career that will be flexible with your busy schedule? If you answered "yes" to any of these questions, then don't delay, call us today! To learn more about FTCC's Natural Hair Care Professional program or how to register, please call Kim Allen at (910) 678-0033 or e-mail to allenk@faytechcc.edu. Contact us today and let us help you be on your way to a new career!
Photo: Natural hair care is a growing business because many people have begun mov-ing away from chemical use on hair