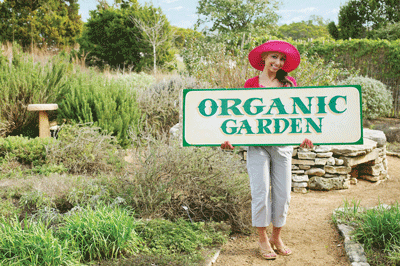 Local food, as an economic driver, is on track for the revitalization of urban communities across the country. This new "Home Front" locomotive has arrived at the station in Fayetteville.
All aboard! Calling entrepreneurs to get your tickets to Edible Entrepreneurship, a special opportunity for veterans, of any status, to learn about emergingfood business opportunities on Tuesday, April 16, at the Cumberland County Extension Auditorium, 301 E. Mountain Dr., from 8:30 a.m. to 4 p.m.
Learn about emerging business opportunities like food trucks, becoming a personal chef, black gold composting, niche food ventures, ag biz insider tips, urban/small farmers and more.
Fayetteville residents are getting on board the local food train as the "ticket" to better health and reduction in the costs of healthcare. But that's not all.
People are learning to invest a percentage of their food dollars in the local and sustainable track that keeps more money circulating in our local community while supporting local farmers and food businesses of all kinds. This entrepreneurial "home front" action is also helping to build a secure local food infrastructure.
Our country is now aware of the realities of a national economy that is in deep trouble. But there is also the reality of opportunity in this situation and vitalizing a local economy starts with entrepreneurs.
Have you ever entertained the thought of having a food business or of becoming a farmer? Agri-Entrepreneurship is springing up across the country as people are responding to the consumer demand for local produce and food products. There is significant headway being made at the grassroots and regional level to develop local food systems with infrastructure to keep up with the growing demand.
There is a "new dollar" to be made in creative entrepreneurship. People are so used to measuring value, assets, financial security and economic viability in dollars only. If that's all we do, we are short changing ourselves. Let's put our heads together and invest our talents, skills, relationships and knowledge into the local network that can sustain us.
Let's build businesses that are well connected with one another where the success of one promotes the success of all. We are told to diversify our portfolios and not put all our eggs in one basket, so let's invest more in the local food network and look to match skills and relationships to multiply the benefi ts of our collaboration and build a secure local economy.
There is a lot of opportunity here.
The event includes a BBQ lunch. Registration is $20 and the deadline to register is Friday, April 12. To register call Sharon Valentine or Marsha Howe 910-630-6232 Or e-mail: mhowe@ncfarmcenter.org.
Anyone interested in collaborating with N.C. Farm Center and its partners in local food action, please contact Marsha Howe 619-807-6839 cell ; 910-630-6232 offi ce or email: mhowe@ncfarmcenter.org.