The Perils of Buying Promo Items Online
I was told for the first time around 1995 that my days as a local promotional products vendor were numbered and that the Internet was going replace me. I've heard this many times since, yet it hasn't ever happened. Why? Most buyers want to know whom they're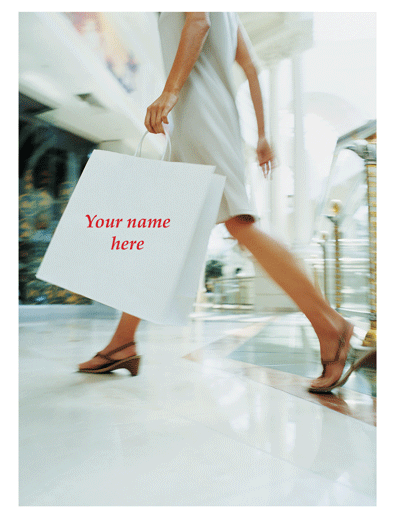 doing business with. They want someone to be personally accountable for their order and their budget. This is true for many products that can be bought either locally or online. Still, many businesses buy promo items online. They do this to save money, but if they took into account the potential problems and missed opportunities, the savings would not seem nearly as attractive. Many who have bought online and been burned know what I'm talking about. You've had orders arrive late and missed events. You've had items arrive looking different than expected. And when you have a misprint, you've jumped through hoops to get a re-print — if one can be had at all. You've called and gotten a different person every time and different answers, too. Suffice it to say that there are pitfalls to ordering promo items online that can only be avoided by experienced professional buyers.
A professional local promo products vendor can be your guide to the right product from the right manufacturer at the right price.
The Right Product. Most local vendors have access to a search engine with more than 700,000 products and search tools to narrow the selection by specific need — like material, production-time or price-range. A local vendor with some experience can advise as to which products work well for which purposes. I often have customers tell me that they want a specific item for an event, but once we discuss the options, I often find that a different item will be far more effective. An online vendor will just take your order. They give no advice and have no interest in whether the item is right for you or not. The local vendor's reputation and hope for continued business with you ride upon the quality of his advice. Your interests are their interests.
The Right Manufacturer.Local vendors know from experience or from our network's rating system, which suppliers are stars and which are duds. If you need it fast, we know which company can ship in 24 hours — sometimes at no extra charge! If you need a complex multi-color print, we know which company has the right equipment to do the job. And most importantly, the risk is all ours. If your product doesn't show up as ordered, your local vendor has to get it fixed or not get paid!
The Right Price. As mentioned above, the current search engines available to vendors in this industry can tell us in minutes (sometimes seconds) what the lowest price for an item is and they can also tell us the best value. Sometimes the lowest price is offered by a manufacturer with known quality or service problems but just a few cents more enables you to buy from a 5-star supplier. Which is the better value? I think most people would rather pay a little more for peace of mind.
The Right Graphics. Some local vendors have in-house art capabilities so that they can tweak your design to fit each item you order. Often, this includes a 3D mock-up of how the finished product will look. This is an invaluable service that takes product effectiveness and peace-of-mind to new levels!
No matter which product you are considering buying online, it is worth the time to check out a reputable local vendor and see what they have to offer. You might find that the best value is right here in town.
Photo: It's worth the time to check out local vendors for promotional items before making a purchase.