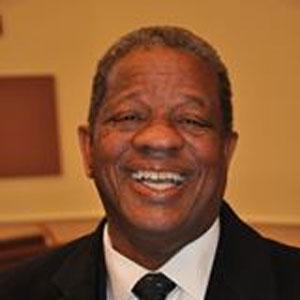 The Greater Fayetteville Chamber is officially reorganized as it heads into another year of business advocacy for its membership. It was previously known as the Fayetteville–Cumberland County Chamber of Commerce and the Fayetteville Area Chamber of Commerce.
The numerous name changes reflect years of frustration, and what the Chamber once described as "an inability to articulate a unified vision for its future." Organization leaders believe they now have "a clearer mission." The Chamber's new Chairman Brian Kent seems determined to grow the membership and exert its influence in the community.
The Chamber is on its own now having separated itself from the Economic Development Alliance. The Alliance is funded in part by city and county governments and serves as local governments' industry hunter. Under the new arrangement, the Chamber is self-sustaining and receives no public funding. It's beholden only to its members and the business community.
Up & Coming Weekly spent an hour with Kent recently. Kent left the military in 2005, but elected to remain in Fayetteville. He bought the old Sears Warehouse on Cumberland Street three years later, and received a Chamber loan to rebuild the property. The new building opened in 2012 as K3 Enterprises, an "innovative global conveyor of information solutions and related services."
Kent joined the Chamber in 2011, and immediately emerged as a leader. He joined the board of directors in 2013. Last year Kent was recognized as Entrepreneur of the Year by Methodist University. K3 Enterprises is a service-disabled, veteran-owned small business with 80 employees handling technology contracts primarily with the military worth more than $10 million a year.
The Greater Fayetteville Chamber faces the challenge of recovering from a protracted membership slump which has seen its numbers plunge from 1,500 when David Jameson was president 15 years ago, to only 700 today. Kent would like to see chamber memberships become what he calls "structured sponsorships" offering networking, event-planning, training and business education.
Kent isn't happy with local government. The Chamber "has become a scapegoat for city and county inefficiencies," he said. He's among those who charge that the City of Fayetteville does not operate "in a business friendly environment."
Council members agree and blame city staff. Kent adds that government "must streamline their processes" to speed up regulatory requirements of the unified development ordinance.
The city's new Director of Inspections and Permitting agrees. Doug Hewitt rejoined the administration recently after an absence of a couple of years. He told city council this month that his staff is being cross-trained to respond to developer needs faster. He stressed the need for computer enhancements in order to synchronize internal systems so they can better communicate with each other. "We have to have a technology system that works," said Deputy City Manager Rochelle Small-Toney, which places the onus on city council to adequately fund the department.