City Water in the County
North Carolina cities and towns no longer have the authority to involuntarily annex their suburbs. Areas can be taken in only at the request of those wishing to be annexed, often for public health reasons. The availability of city water is often an inducement for suburban residents to request annexation. This month at a work session, Fayetteville City Councilman Jim Arp suggested city water ought to be more readily available in 'the county.'
"We need to work with our county partners to provide water," Arp said. Residents of many unincorporated areas of Cumberland County rely on private wells. Several of Arp's colleagues agreed, but City Manager Ted Voorhees cautioned council to go slow. He said high-density areas should be targeted first. Arp said providing public water in areas outside the City could be an economic stimulus and make Cumberland County more competitive with other communities.
"The other counties like Harnett and Moore are in the lead from an economic standpoint," Arp said.
The matter was tabled for further action.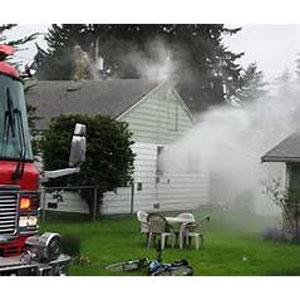 Carelessness Causes Fires
A recently reported fire confirms the cause of most fires. "First arriving units reported heavy smoke visible from a single-story dwelling. Firefighters were able to contain the blaze to the kitchen with smoke and heat damage throughout the dwelling. Firefighters also rescued a cat that appeared to be okay. Two occupants of the home were displaced by the fire, but were not injured. Cause of the fire was unattended cooking," said Assistant Fayetteville Fire Chief Richard Bradshaw. "The highest percentage of structure fires within the City of Fayetteville continues to be cooking-related fires at 53 percent," says Captain Moisbiell Alvarez, of the fire department's Planning & Research Division. There have been 31 house fires in the city so far this year with no injuries. Fire fatalities have leveled off at two per year since 2012 when four people died in house fires.
Local Principal a Winner
Eight public school principals have been selected as 2016 regional Wells Fargo North Carolina Principals of the Year and will compete for the state title of North Carolina Principal of the Year. The winner will succeed the 2015 recipient, Steve Lassiter Jr., principal of Pactolus School in Pitt County. The regional principals of the year include Melody Chalmers of Fayetteville's E.E. Smith High School. State Superintendent June Atkinson said that schools with high student performance, motivated staff and involved parents all have one thing in common: strong principals.
"Our eight regional recipients exemplify the high-quality leaders guiding North Carolina public schools," said Atkinson. Regional winners receive $1,000 for personal use and $1,000 for their schools. A state selection committee will review the portfolios of the eight contestants and conduct an extensive interview process before selecting the 2016 Wells Fargo North Carolina Principal of the Year. The announcement will be made May 12 during a luncheon in Cary.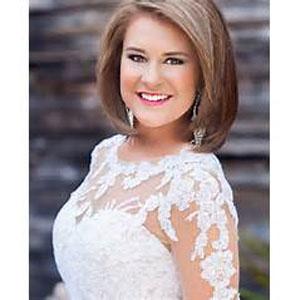 Miss Fayetteville 2016
"Tis a lesson you should heed, if at first you don't succeed try, try again…" (T.H. Palmer)
It's an idiom that Victoria Baskett took to heart. She competed in the Miss North Carolina pageant in 2015 as the reigning Miss Goldsboro. She tried again this year and was dubbed the 69th Annual Miss Fayetteville at Methodist University. The scholarship competition was staged at Huff Concert Hall in the Reeves Fine Arts Building. She beat three other contestants for top honors. Baskett, 22, is a 2012 graduate of Terry Sanford High School. She succeeds Comfort Johnson, who represented the City as Miss Fayetteville last year. Gina Clymore, who attends the University of North Carolina at Pembroke, was first runner-up. Clymore also took top honors in the swimsuit competition and was named Miss Congeniality. Baskett will compete in the Miss North Carolina Scholarship Pageant in June in Raleigh.