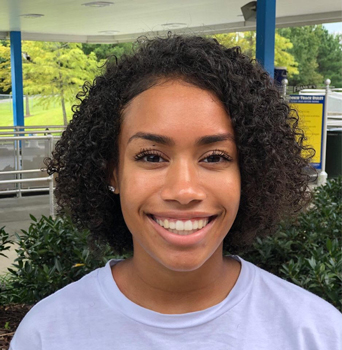 With a pair of All-Sandhills Conference players returning, new Jack Britt volleyball coach Jess Grooms is hoping she can continue in the tradition of former coach Leigh Ann Weaver in leading the Buccaneers to the top of the league volleyball standings.
Meanwhile, in the Patriot Athletic Conference, veteran Cape Fear coach Jeff Bruner will be looking to retool his lineup after major graduation losses following the Colts' latest conference title.
Grooms said maintaining communication will be a key to success for the Buccaneers this season as she hopes to build on the foundation established by Weaver.
"Our libero, Ilena Hall, has done a phenomenal job all summer,'' Grooms said. "She's grown so much and has become more of a vocal leader on the floor.''
Kaiah Parker, who like Hall was all-conference last year, will be counted on to be a top hitter for the Buccaneers.
"I think I'm going to move her outside because she's such a dominant hitter,'' Grooms said. "I think she's going to be a big impact player.''
Grooms thinks Britt returns enough talent to contend for the
Sandhills Conference title again this season. She got a chance to see a number of the teams Britt will face this season in preseason scrimmages and saw signs of improvement in all of them.
"This year we genuinely have a group of girls that likes each other,'' she said. "That makes my job a whole lot easier when there are no issues between the girls on the team.''
Cape Fear's Bruner lost nearly all of the offense from last year's conference championship team but does return the core of his defense in Taylor Melvin and Marlie Horne.
"They have always kind of been our back row and done everything for us,'' Bruner said. Another key returner is Tori McGowan, who frequently came off the bench last season but will be pressed into a starting role this year.
"We've made her a full-time setter,'' Bruner said. "She's always been able and capable to play for us.''
So far this season Bruner has been focusing on his team's defense. "We've always had the concept of anytime we get the ball over the net, we've got a good enough defense someone is going to get a hand on it,'' he said. "Essentially if we're all playing and we're all aware after someone touches it and everyone's helping, there's no reason in our mind that a ball should ever hit the floor.''
He expects the Patriot Conference to be highly competitive this season. "Cumberland County has improved its level of play,'' he said. "Across the board, there is no easy game.''
Pictured from left to right: Ilena Hall, Kaiah Parker, Taylor Melvin, Marlie Horne