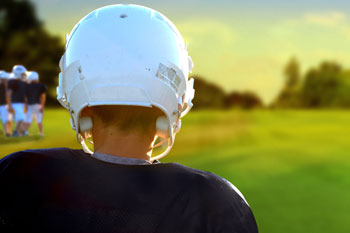 Where has this football season gone?


I write this picking column the day before Halloween, and when we kick off Friday night we'll be in November with only one more week left in the regular season.


Also as of this writing we're still waiting, as usual, for those magical, mysterious average daily membership numbers from the State Department of Public Instruction that the North Carolina High School Athletic Association will use to determine which schools will be AA and which will be A in the state playoff brackets.


Those that pull out the slide rules and sun dials and try to forecast who's going where suggest we could have as many as four Cumberland County teams in the 4-A classification playoffs and two in the 3-A classification.


I'll wait until the official call from the NCHSAA before going through all those headaches.
The record: 52-16

This picking business can drive you insane if you let it. I missed two games last week, both by a single point. That put the record for the week at 5-2, running my season count to 52-16, 76.5 percent.
Cape Fear at Pine Forest - The title of hottest team in Cumberland County now goes to Cape Fear after the Colts notched their fifth straight win with a huge 7-6 victory over South View last Friday.
With only one Patriot Athletic Conference loss to Terry Sanford, Cape Fear is in a strong position for a state playoff berth, but the Colts need to win out and get some help from the rest of the league to get the best seeding possible.
I think they start the process for themselves Friday with a win over Pine Forest.
Cape Fear 28, Pine Forest 13.
Gray's Creek at Douglas Byrd - Two teams facing disappointing seasons to date. The Bears are my pick in this one as they bid to finish the year strong.
Gray's Creek 30, Douglas Byrd 12.
Jack Britt at Pinecrest - I'd love to pick the Buccaneers in this one, but Pinecrest is playing too well.
Pinecrest 27, Jack Britt 13.
Seventy-First at Richmond Senior - I'm afraid it's going to be a long night in Rockingham for the Falcons.
Richmond Senior 32, Seventy First 12.
Terry Sanford at South View - South View is in command to get the No. 1 4-A playoff berth from the Patriot Athletic Conference. Meanwhile Terry Sanford has already locked up the 3-A top seed by sweeping its 3-A league opponents.
So all that's at stake here is the regular-season conference championship. Trust me, both teams want it badly.
South View 20, Terry Sanford 18.
Overhills at Westover - The frustration is likely to continue for Westover this week.
Overhills 24, Westover 16.
Open date: E.E. Smith.
Other games: Trinity Christian 39, Asheville School 6.