The annual Cumberland County Holiday Classic basketball, now in its second year under a major format change, begins a three-day run Thursday, Dec. 19 at five different sites. This year's tournament is sponsored by the Southeastern Sports Officials Association.

The boys are divided into the Len Maness and Ike Walker Sr. brackets while the girls will play in the Gene Arrington and Tom Jackson brackets.

The Maness bracket is at Westover, Walker bracket at Jack Britt, Arrington bracket at South View and Jackson bracket at Gray's Creek.

The championship games in all four brackets will be played Saturday, Dec. 21, at Fayetteville State's Capel Arena. Here's a brief look at each bracket.

Boys
Len Maness


Westover coach George Stackhouse is cautiously optimistic about his team's chances of winning the Len Maness bracket of this year's tournament.

The Wolverines have been sparked by a trio of solid scorers so far, led by D'Marco Dunn, Traymond Willis-Shaw and Darius Jewell.

As of this writing, Dunn leads Cumberland County Schools scorers with 21.4 points per game.

Willis-Shaw is averaging 14.2 points and Jewell 13.4.

"We've got to concentrate on doing the small things,'' Stackhouse said. "Our defense has got to improve. I do like the pieces we have.''
Ike Walker Sr.


Pine Forest coach Jimmy Peaden enters the tournament with a young group of players he feels are buying into playing defense and learning more about offense as the season progresses.
"We've got a fun, young group,'' he said. "I look forward to coaching them and watching them grow.''

Team leaders so far for the Trojans have been Marquis Eskew and Tristin Harkins. Eskew averages 12.5 points per game and Harkins 11.0.

"I can always look to Marquis to know when a certain play needs to happen, when a certain call needs to be made,'' Peaden said.

Pine Forest's top scorer is Isaiah Washington with 16.8 points per game. Peaden said his team is still working on buying into the halfcourt offense.

"We can get out and run with anybody,'' he said. "If we can execute like we're supposed to, we'll be a problem.''

Girls
Gene Arrington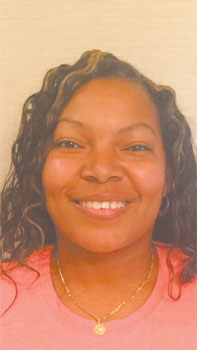 After a deep run in last year's state 3-A playoffs, E.E. Smith coach Dee Hardy has been pleased to see her young team quickly regroup from key graduation losses.

Leading the way so far for the young Bullettes is freshman Miya Giles-Jones with an average of 11.8 points per game.

"Out of our first six games I know she's had four double-doubles,'' Hardy said. "That's big for a freshman coming in.''

Another freshman, Keshiana Murphy, is averaging 9.6 points. Ke'Onna Bryant, the team's top scorer at 12.0 points per game, has also contributed.

"We are still young,'' Hardy said. "We have to fine tune a lot of things.''

Tom Jackson

Jack Britt coach Nattlie McArthur said her young team is learning the system and playing well together so far.

Terry Sanford transfer Nyla Cooper leads the Britt scoring with 13.3 points per game. Amber Nealy it at 11.5 and Kaya Goldsby at 10.3.

She expects the tournament to be tough but thinks her team is ready for the challenge.

"It's just a matter of making sure we make the right decisions in our transition, continuing to talk on the floor, being vocal and having fun while they are out there,'' McArthur said.

Holiday Classic brackets
Boys
Len Maness Bracket
Thursday, Dec. 19
at Westover
4 p.m. - Wilmington Laney vs. E.E. Smith
5:30 p.m. - Westover at Middle Creek
7 p.m. - Fayetteville Christian vs. Cape Fear
8:30 p.m. - Seventy-First vs. Douglas Byrd
Friday, Dec. 20
Consolation bracket
at Westover
4 p.m. - Loser 1 vs. Loser 2
5:30 p.m. - Loser 3 vs. Loser 4.
Championship bracket
7 p.m. - Winner 1 vs. Winner 2
8:30 p.m. - Winner 3 vs. Winner 4.
Saturday, Dec. 21
at Westover
Consolation bracket
10:30 a.m. - Loser 5 vs. Loser 6
12 p.m. - Winner 5 vs. Winner 6
Championship bracket
at Westover
1:30 p.m. - Loser 7 vs. Loser 8 (third place)
at Capel Arena
8 p.m. - Winner 7 vs. Winner 8 (championship)
Ike Walker Sr. Bracket
Thursday, Dec. 19
at Jack Britt
4 p.m. - Wilmington Hoggard vs. Gray's Creek
5:30 p.m. - Southern Lee vs. South View
7 p.m. - Terry Sanford vs. Corinth Holders
8:30 p.m. - Jack Britt vs. Pine Forest
Friday, Dec. 20
Consolation bracket
4 p.m. - Loser 1 vs. Loser 2
5:30 p.m. - Loser 3 vs. Loser 4
Championship bracket
7 p.m. - Winner 1 vs. Winner 2
8:30 p.m. - Winner 3 vs. Winner 4
Saturday, Dec. 21
at Jack Britt
Consolation bracket
10:30 a.m. - Loser 5 vs. Loser 6
12 p.m. - Winner 5 vs. Winner 6
Championship bracket
1:30 p.m. - Loser 7 vs. Loser 8 (third place)
at Capel Arena
4 p.m. - Winner 7 vs Winner 8
Girls
Gene Arrington Bracket
Thursday, Dec. 19
at South View
4 p.m. - Scotland vs. South View
5:30 p.m. - Wilmington Hoggard vs. Douglas Byrd
7 p.m. - E.E. Smith vs. Corinth Holders
8:30 p.m. - Seventy-First vs. Westover
Friday, Dec. 20
Consolation bracket
4 p.m. - Loser 1 vs. Loser 2
5:30 p.m. - Loser 3 vs. Loser 4
Championship bracket
7 p.m. - Winner 1 vs. Winner 2
8:30 p.m. - Winner 3 vs. Winner 4
Saturday, Dec. 21
Consolation bracket
10:30 a.m. - Loser 5 vs. Loser 6
12 p.m. - Winner 5 vs. Winner 6
Championship bracket
1:30 p.m. - Loser 7 vs. Loser 8 (third place)
at Capel Arena
2 p.m. - Winner 7 vs. Winner 8 (championship)
Tom Jackson Bracket
Thursday, Dec. 19
at Gray's Creek
4 p.m. - Gray's Creek vs. East Bladen
5:30 - Cape Fear vs. Union Pines
7 p.m. - Terry Sanford vs. Garner Magnet
8:30 p.m. - Pine Forest vs. Jack Britt
Friday, Dec. 20
Consolation bracket
4 p.m. - Loser 1 vs. Loser 2
5:30 p.m. - Loser 3 vs. Loser 4
Championship bracket
7 p.m. - Winner 1 vs. Winner 2
8:30 p.m. - Winner 3 vs. Winner 4
Saturday, Dec. 21
Consolation bracket
10:30 a.m. - Loser 5 vs. Loser 6
12 p.m. - Winner 5 vs. Winner 6
Championship bracket
1:30 p.m. - Loser 7 vs. Loser 8 (third place)
at Capel Arena
6 p.m. - Winner 7 vs. Winner 8 (championship)